Consulting firm SMEC has unveiled architectural concepts and designs for 18 stations on Bangalore Metro's new 57 km Blue Line in the upcoming Phase 2A and Phase 2B project which will link Central Silk Board – KR Puram – Airport.
SMEC indicates the designs reflect Bangalore's "Garden City" ethos while maximizing property development area for commercial opportunities.
Architectural concepts and designs, which are being delivered in BIM, maximise property development area and optimise space in the stations for commercial opportunities. The station buildings will reflect Bangalore's "Garden City" ethos while ensuring safety, sustainability, and high performance.

Bangalore Metro Rail Corporation Ltd. (BMRCL) had awarded SMEC with this line's Rs. 8.30 crore Detailed Design Consultant (DDC) contract in February 2020 for a roughly 26 km section between Central Silk Board and HBR Layout.
This includes all 13 stations of Phase 2A's ORR Line between Central Silk Board and KR Puram, and 5 stations of Phase 2B's Airport Line between Kasturinagara and HBR Layout.
Here's SMEC's description of their role:
Our specialists are delivering complicated and varied design concepts, including concept to construction drawings on architecture, structure, electrical elements, plumbing and drainage, fire detection, fire-fighting services and traffic diversion plans. Our role also includes review of other elements such as alignments, temporary works and as-built drawings.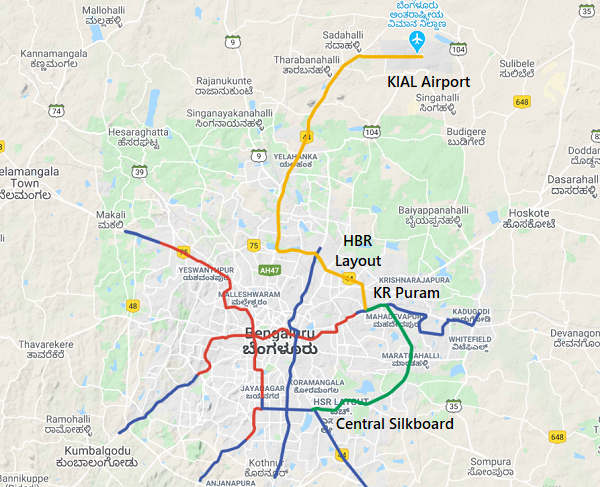 Here are a couple more concept design renderings showing the stations sporting a combination of a glass curtain and vertical green wall façade: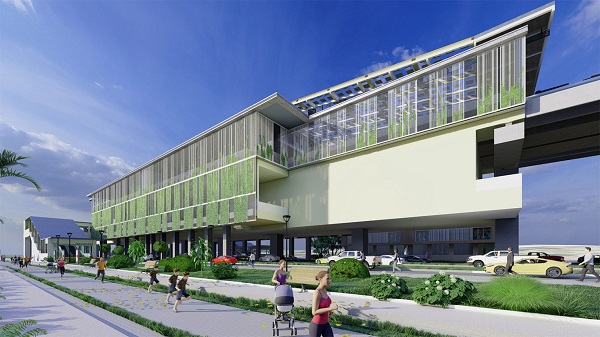 The station entrance below suggests this is a concept for Agara Lake Station: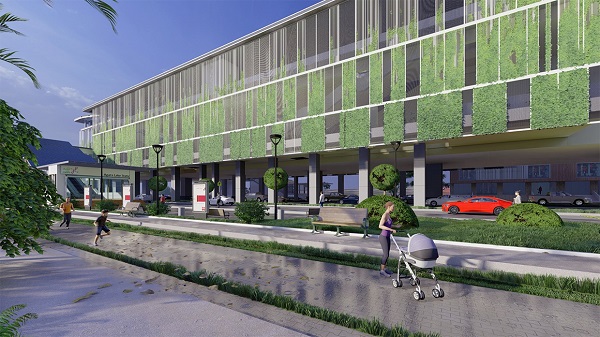 The ongoing Phase 2 project's station designs and color schemes have so far been dull and uninspiring, so it's exciting to see this in the works even if it's just a concept. As always, I'm expecting these designs to further evolve over time. Hopefully it'll be for the better and the execution matches what's proposed.
In case you missed it – Afcons & Shankaranarayana were awarded Phase 2A's construction contracts last week and basic ground work is expected to start in Q3. The civil structure of Agara Lake Station, pictured above, will be built by Afcons.
For more updates, check out my Home Page!
– TMRG