Ten construction firms have submitted bids to augment and remodel Delhi Metro Pink Line's existing Mukundpur Depot after Delhi Metro Rail Corporation (DMRC) opened technical bids for Package DC-27 on June 3.
Besides augmenting capacity for the Pink Line's trains, these works under the 65.1 km Phase 4 project are being undertaken to allow for the Magenta Line's trains (some or all of the 144 new coaches) to be stabled and maintained at Mukundpur in the future.
Pink Line (Line-7) will see the following additional facilities created:
Inspection Bays: 3
Workshop Bays: 1
Stabling Lines: 12
Test Track: 1
Magenta Line (Line-8) will see the following new facilities created:
Inspection Bay: 2
Workshop Bays: 2
Stabling Lines: 13
Test Track: 1
Shunting Neck: 1
ETU: 1
DMRC invited tenders (bids) for this package in March-end with an estimated cost of Rs. 71.37 crore and 30 month completion deadline.
Bidders:
Ghaziabad Mechfab
Himcon Engineers
KBG Engineers
Lisha Engineers
Pioneer Fabricators
Pragati Construction Consultants
Quality Buildcon
RCC TIPL JV
SMS India
Som Projects
Package: DC-27
Brief Scope: Civil Works for Remodeling & Augmentation of Mukundpur Metro Depot cum Workshop including design, fabrication, supply & erection of pre-fabricated steel roof structures, roof portals, purlins, sheeting etc. and water supply, sanitary installation, drainage & site development works at Mukundpur Depot for Line 7 & Line 8 of Delhi MRTS Phase IV Project.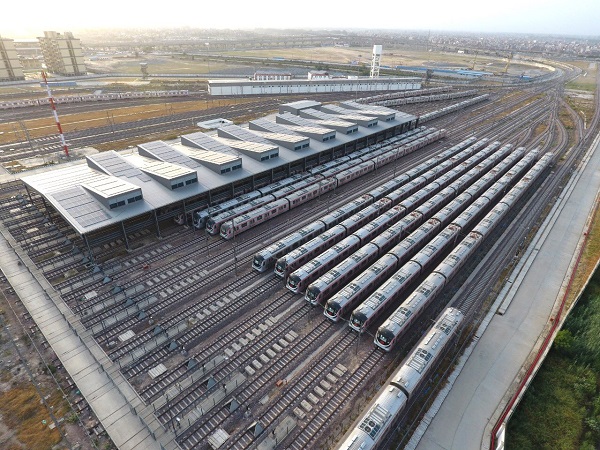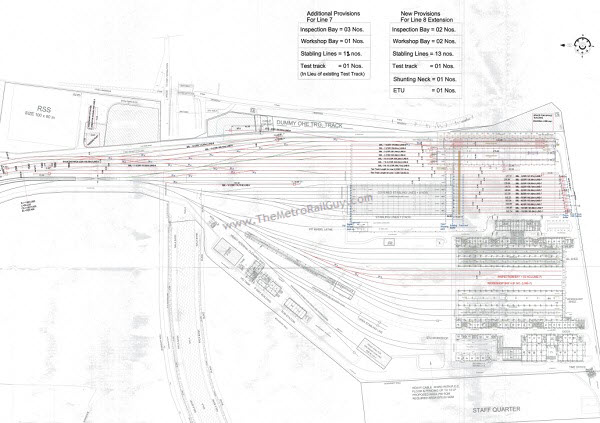 The bids have now been sent for technical evaluation which can take a couple months to complete. When that is done, the financial bids of the technically qualified bidders will be opened to reveal who's the lowest bidder and most likely contractor.
Besides this depot, the Violet Line's Sarita Vihar and Ajronda depots are also being augmented and remodeled in Phase 4 to accommodate Silver Line's 9 6-coach trains at Sarita Vihar.
Outside of Delhi, Bangalore Metro Purple Line's Baiyappanahalli Depot is in line to get remodeled for handling Phase 2A/2B Blue Line's rolling stock. BMRCL is currently in the process of appointing a Detailed Design Consultant to finalize its design.
For more updates, check out my Home Page!
– TMRG