November 2, 2021 Update: LOA to IRCON – DRA Infracon was issued by NHSRCL today.
October 5, 2021 Original Post:
IRCON International – Dineshchandra R. Agrawal Infracon JV on Monday emerged as the lowest bidder to construct the 18.133 km Package C-7 of the 508.17 km Mumbai – Ahmedabad High Speed Rail (MAHSR Bullet Train) after the National National High Speed Rail Corporation Ltd. (NHSRCL) opened financial bids.
Package C-7 from chainage 489.467 to 507.600 is the third longest package within Gujarat state, and lies entirely within the Ahmedabad metropolitan region with 2 elevated stations at Ahmedabad and Sabarmati.
NHSRCL had invited bids for its construction in October 2020 with a completion period / deadline of 1643 days (4.5 years) and unknown estimate. Technical bids were opened in March to reveal 6 bidders.
During technical evaluation, bids from GR Infraprojects – Sadbhav Engineering JV and NCC – Tata Projects – J Kumar JV were rejected as they failed to meet the tender requirements.
Financial Bid Values:
| | |
| --- | --- |
| Firm | Bid (Rs. crore) |
| IRCON – Dineshchandra JV | 3429 |
| Afcons Infrastructure Ltd. | 3773 |
| Larsen & Toubro Ltd. | 4240 |
| Dilip Buildcon – Ranjit Buildcon – SAM India JV | 4372 |
IFB Number: Package No. MAHSR-C-7
Brief Scope: Design and Construction of Civil and Building Works including Testing and Commissioning on Design Build Lump Sum Price Basis for Double Line High Speed Railway involving Ahmedabad Station, Sabarmati Station, Viaduct & Bridges, Crossing Bridges (excluding fabrication and transportation of steel truss girders) and Associated works between MAHSR Km. 489.467 and MAHSR Km. 507.599 in the State of Gujarat for the Project for Construction of Mumbai-Ahmedabad High Speed Rail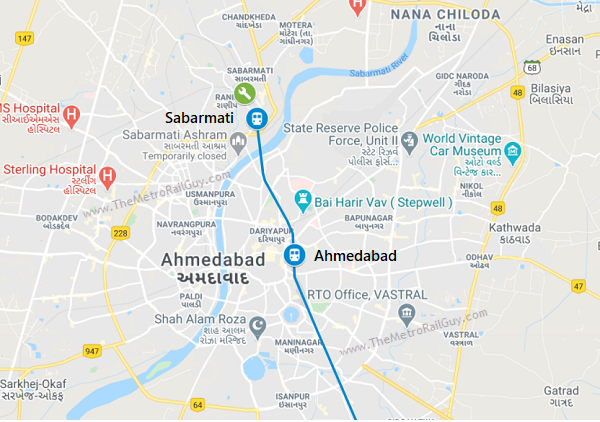 Ahmedabad Station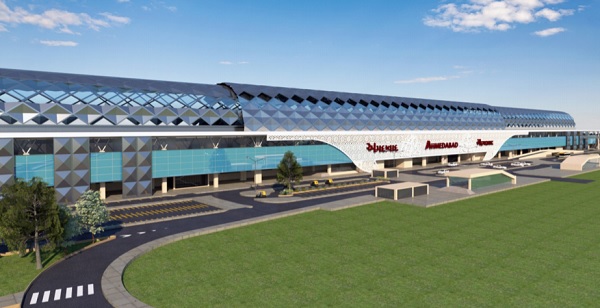 Information on Ahmedabad Station shared by NHSRCL in 2020:
Mumbai Ahmedabad High Speed Rail will traverse through Western Railway's Ahmedabad Junction Railway Station and shall be integrated with Saraspur side of the existing Ahmedabad station. Ahmedabad HSR station will be built over the existing railway platform no. 11 & 12.

The integrated building shall provide connections to Western Railway existing foot over Bridges to facilitate passenger movement to & fro IR Platforms and underground metro station on Saraspur side.
Sabarmati Station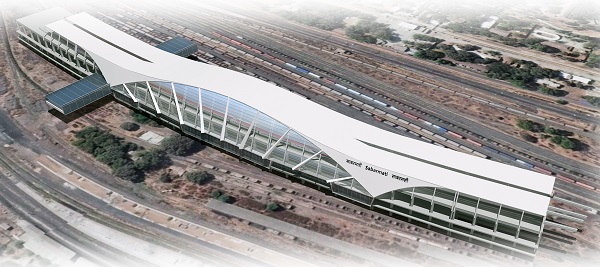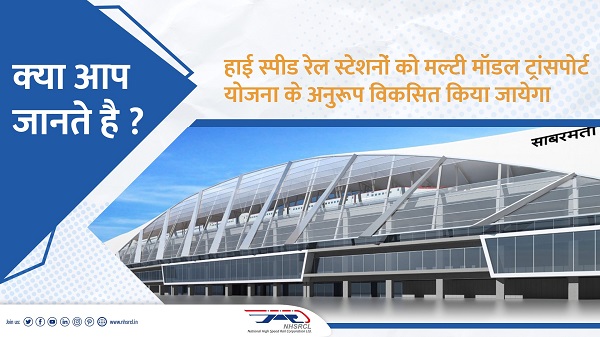 Information on Sabarmati Station shared by NHSRCL:
Sabarmati being the terminal station of the Mumbai-Ahmedabad High Speed Rail Corridor, NHSRCL has planned to develop it as a vibrant Multimodal Transport Hub in the region. To achieve seamless integration of various transport modes around the HSR station, a multi-modal transit terminal has been planned on the East side of Sabarmati HSR station which shall ensure smooth traffic flow in the influence area of HSR station. The Multi Modal Integration schemes focus on integration of existing and planned transit facilities in the station area. The available Right of Way (RoW) along existing road network has been optimally utilized for planning the inflow/outflow of estimated traffic in horizon years.
Sabarmati Station's terminal building is currently under construction by BL Kashyap & Sons through a Rs. 332 crore contract awarded in August 2018 – view old satellite imagery and its design here.
NHSRCL's estimate for C7 is unknown to me, so it's impossible to gauge how IRCON-DRA's bid is placed and the chances of a LOA getting issued.
With this development – here's a status of each civil package of the bullet train project. This table is best viewed on a desktop device. Within Gujarat, all eyes are now on Package C5 which covers the main-line's construction within Vadodara. Technical bids are planned to be opened later today so stay tuned for a list of bidders.
| | |
| --- | --- |
| Package & Scope | Status |
| C1: 1.028 km Underground Station at BKC, Mumbai | Bids Invited in November 2019; Current Opening Date: Dec 7, 2021 |
| C2: 20.377 km underground tunnel between BKC Station to Shilphata, Thane (3 Mega TBMs to be used) | Bid Submission Deadline Passed – No Bids Received |
| C3: 135.450 km elevated line between Shilphata, Thane and Zaroli Village (MH/GJ Border) | Tender Notice Pending |
| C4: 237.1 km elevated line between Zaroli Village (MH/GJ Border) and Vadodara | Under Construction by Larsen & Toubro |
| C5: 8.198 km elevated viaduct and station within Vadodara | Tenders Invited in June 2021 (Opening on Oct 5 – today!) |
| C6: 87.569 km elevated viaduct between Vadodara and Ahmedabad | Under Construction by Larsen & Toubro |
| C7: 18.133 km elevated viaduct and station within Ahmedabad | IRCON – DRA JV is lowest bidder (this post!) |
| C8: 2.126 km viaduct, building works at Sabarmati Depot | SCC – VRS JV is lowest bidder |
A list of all bullet train civil packages and their status can be viewed here.
For more updates, check out the High Speed Rail section or my Home Page!
– TMRG