On early Sunday morning, J Kumar Infraprojects and Sunder Cranes erected the first two 28m U-girders for constructing Mumbai Metro's 11.38 km Line-9 (Red Line) using two giant straddle carriers.
This milestone was recorded between piers P162 and P163 in front of Royal Enfield's showroom Mira Road's Salasar Center Park. The nearest station is being constructed at Sai Baba Nagar. Exactly a month ago, J Kumar's team had erected the first pier cap at Pier P162.
This isn't the first U-girder launched for Line-9 though. That milestone was recorded at Thakur Mall using a couple mobile cranes in April 2021 – see details & snaps.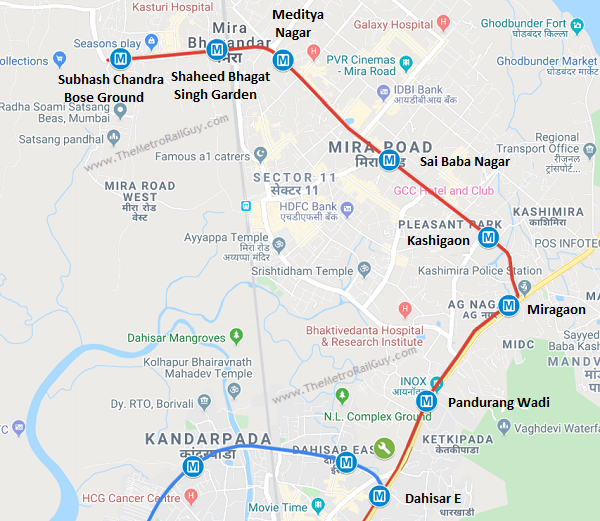 The contract for Line-9's construction between Dahisar East with Mira Bhayandar under package CA-48 was awarded to J Kumar Infraprojects by the MMRDA in January 2020 after they had emerged as the lowest bidder for this line and Line-7A (southern extension of Line-7) in September 2019.
Their scope includes the construction of 3 double-decker viaducts on Kashmira Road measuring 1.5 km, 1.1 km and 754m for vehicles and metro trains, and 8 stations at Dahisar East (new station box), Pandurang Wadi (interchange with Line-10), Miragaon, Kashigaon, Sai Baba Nagar, Meditya Nagar, Shaheed Bhaghat Singh Garden and Subhash Chandra Bose Ground.
Here are some snaps via J Kumar Infraprojects' General Manager. The team will eventually launch a total of approximately 700 U-girders for this line: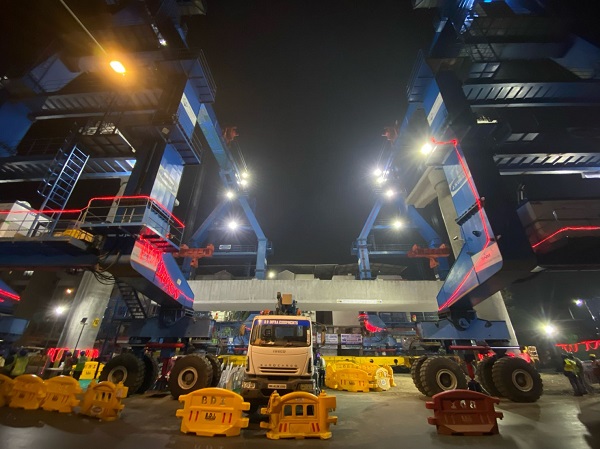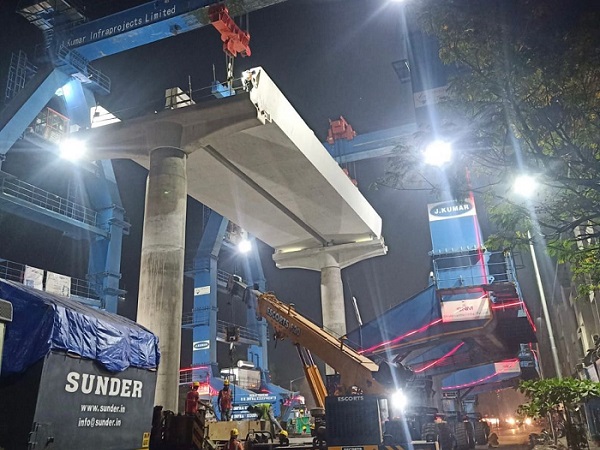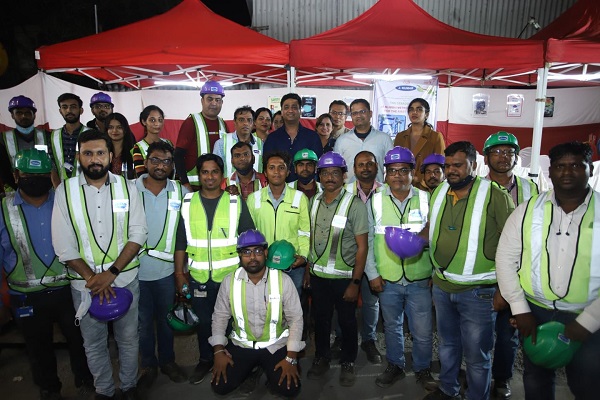 Straddle carriers' manufacturing details and snaps can be viewed here.
For more updates, check out the Mumbai section or my Home Page!
– TMRG