Maha-Metro on Friday launched train trial runs (testing) on Nagpur Metro's 8.15 km Reach-4 of the 19.4 km Aqua Line between Sitabuldi – Vaishno Devi Chowk.
Reach-4 the 38.215 km Phase 1 project connects Sitabuldi Interchange and Prajapati Nagar Station on Central Avenue in eastern Nagpur. The 1.6 km section between Vaishno Devi – Prajapati Nagar includes a double-decker viaduct where testing will begin at a later stage.
MahaMetro's team operated a CRRC train with a primary goal to check for Schedule of Dimensions (SOD) clearances and observe the train's interaction with the civil structure to ensure there are no physical obstructions along the way.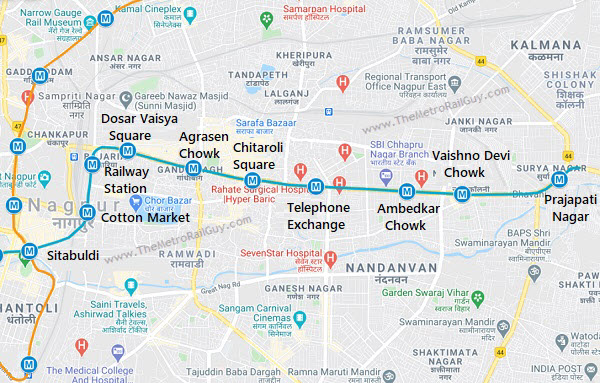 Reach-4's Rs. 372 crore civil construction contract was awarded to ITD Cementation India in March 2017 and the firm launched the viaduct's first segment in November 2017. Track-work was handled by Rahee Infratech.
Construction work for the 9 stations en route was also awarded to ITD Cementation India in August 2017. The list of stations include Cotton Market, Nagpur Railway Station, Dosar Vaisya Square, Agrasen Square, Chittaroli Square, Telephone Exchange, Ambedkar Square, Vaishno Devi Square & Prajapati Nagar.
Some of Reach-4's prominent stretches include the 231.2 m balanced cantilever bridge over the Indian Railways' tracks and Prajapati Nagar Station where a roughly 1 kilometer long double-decker structure is being built at Pardi.
Some snaps via MahaMetro's Twitter handle: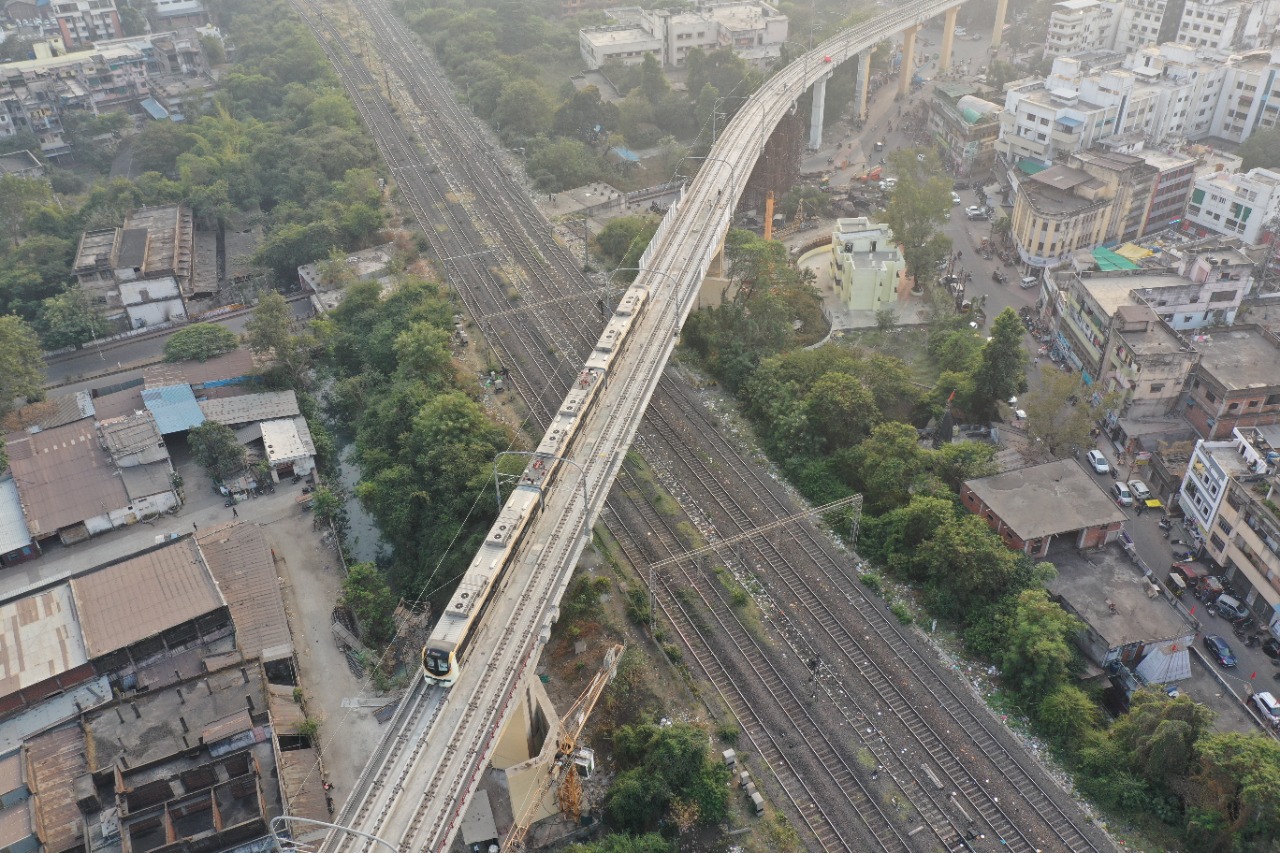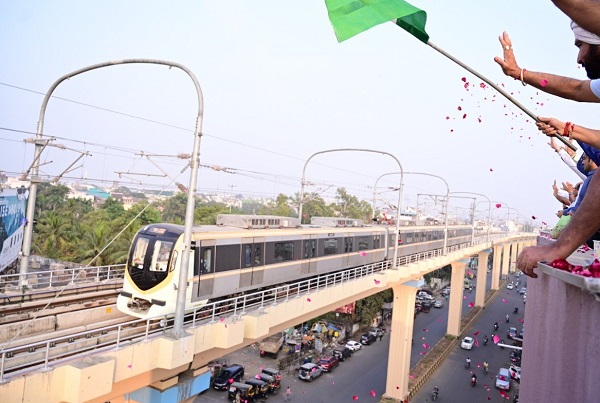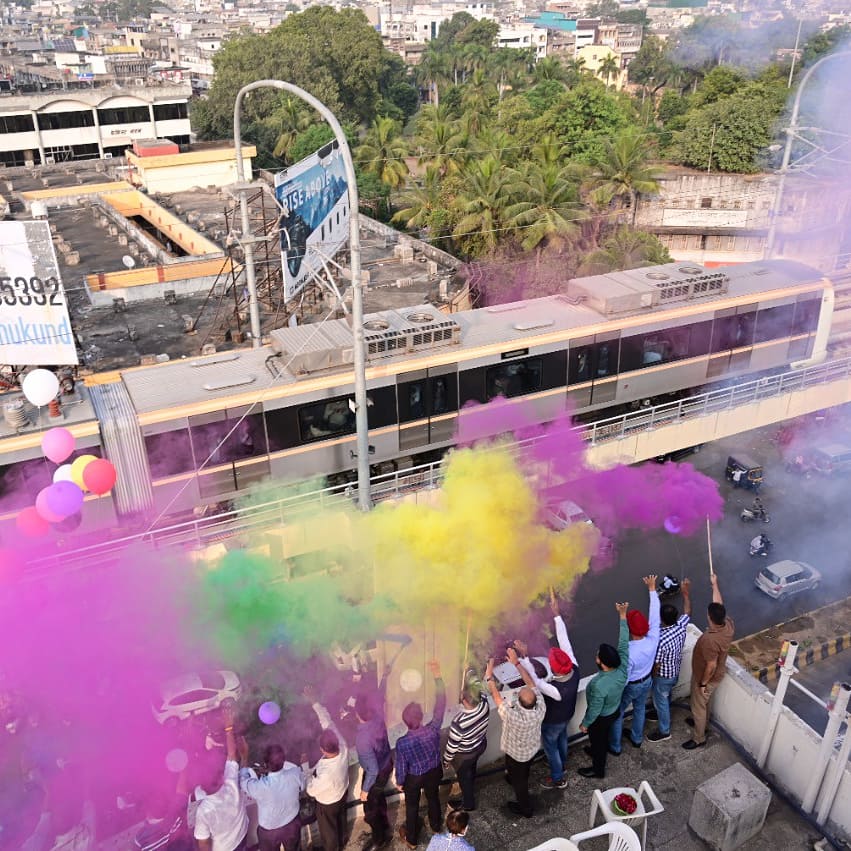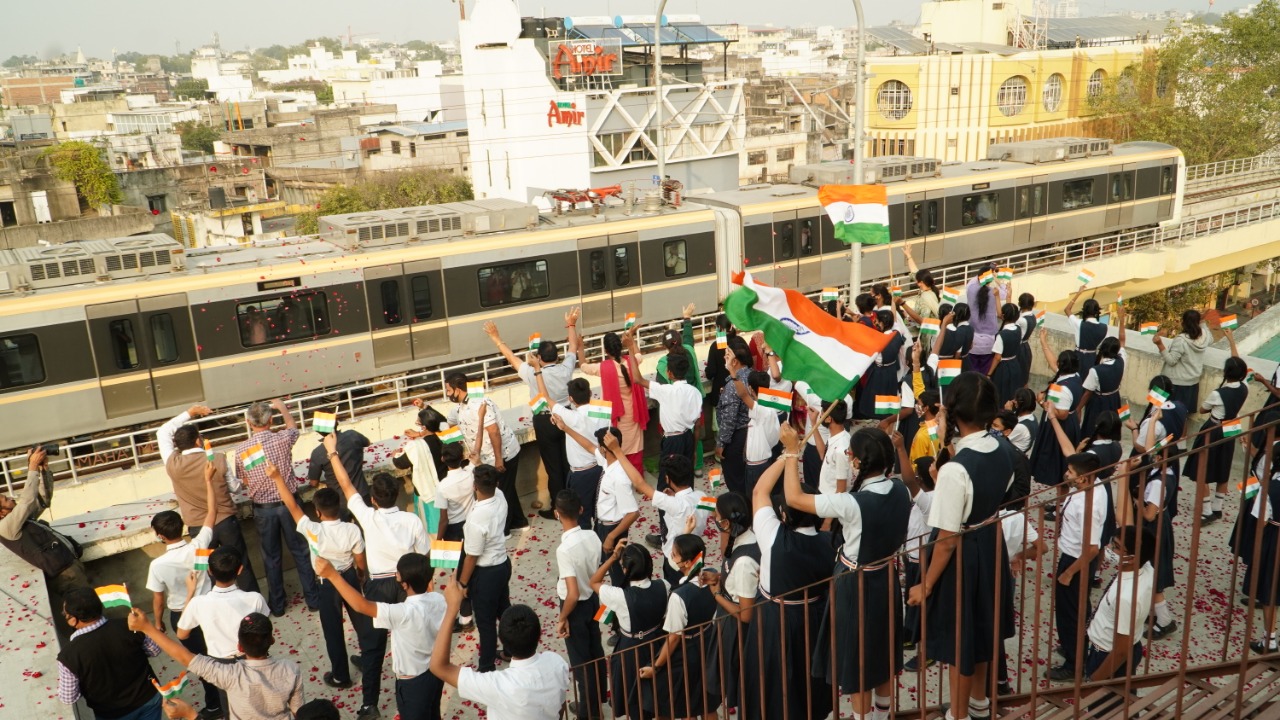 With this development, here's a status of Nagpur Metro's Phase 1 project (view map)
Reach-1 on Orange Line: Khapri – Sitabuldi (13 km, Operational)
Reach-2 on Orange Line: Sitabuldi – Kasturchand Park (1.50 km, Operational) and Kasturchand Park – Automative Square (5.65 km, Under Construction)
Reach-3 on Aqua Line: Lokmanya Nagar – Sitabuldi (9.9 km Operational)
Reach-4 on Aqua Line: Sitabuldi – Vaishno Devi Chowk (6.5 km, Testing) and Vaishno Devi – Prajapati Nagar (1.6 km, Under Construction)
For more updates, check out the Nagpur section or my Home Page!
– TMRG