HCC – VCCL JV's tunnel boring machine S86 today made the first breakthrough of the 65.10 km Delhi Metro Phase 4 project at Krishna Park Extension Station for a 2.03 km underground extension of the 38.235 km Magenta Line (Line-8).
Nicknamed TBM Triveni, this 73 meter long 6.52m diameter refurbished Terratec Earth Pressure Balance (EPB) machine had started tunneling in January 2021 from Vikaspuri Park Shaft, a distance of 1.4 km to build the down-line tunnel.
HCC – VCCL is responsible for building package DC-06 of the 65.10 km Delhi Metro Phase 4 project which was awarded by the Delhi Metro Rail Corporation (DMRC) with a contract value of Rs. 489 crore in January 2020 and deadline of 36 months.
Their scope of work involves building this section's twin tunnels from the Vikaspuri Park Shaft (co-incidentally built by HCC in a JV with Samsung for Phase 3's Package CC-34 north of Janakpuri West Station) to the Vikaspuri Ramp near Keshopur Station, with one underground station at Krishna Park Extension.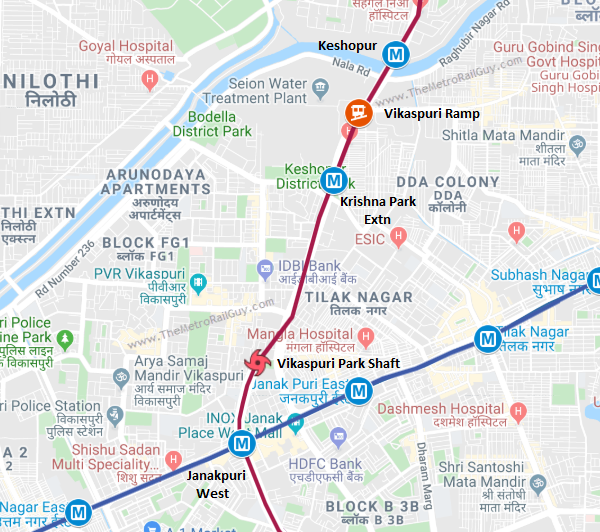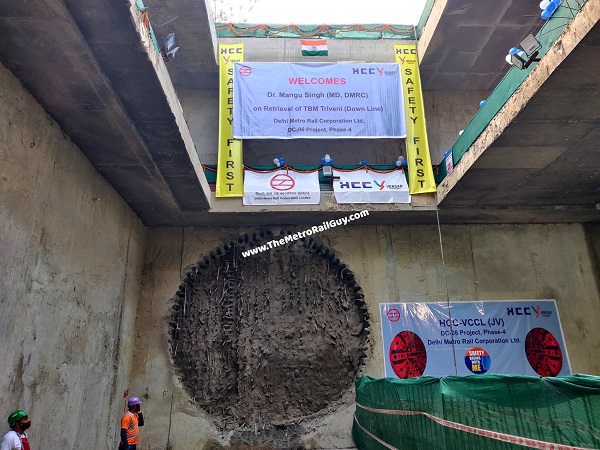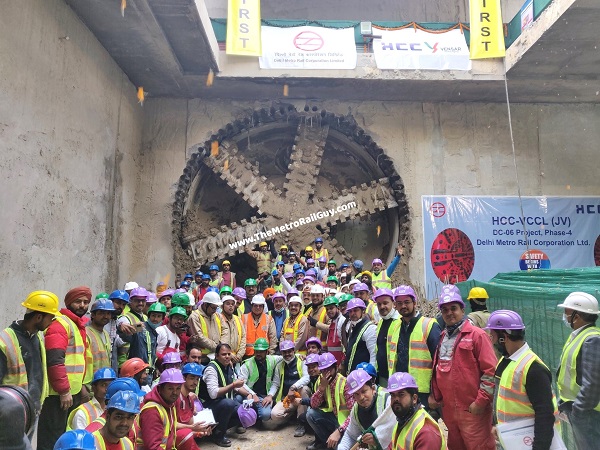 The machine will now be dismantled, transported and reassembled at Vikaspuri Shaft for building the parallel approx. 1.4 km up-line tunnel.
Until mid-2022, Triveni will be the only TBM to operate within Delhi. Later in 2022, STEC's TBMs will begin tunneling for Delhi – Meerut RRTS' Package 4 between New Ashok Nagar Down Ramp – Anand Vihar – Sahibabad UP Ramp. In 2023, if awarded, we should see Afcons and Tata's TBMs in action for Magenta Line's DC-05 and Silver Line's DC-07, DC-08 and DC-09.
For more updates, check out the Delhi Metro section or my Home Page!
– TMRG