Afcons Infrastructure on Monday commissioned TBM Sudarshan 8.1 – their first tunnel boring machine for the 82.15 km Delhi – Meerut RRTS project's 5.68 km underground Package 8 at Bhaisali Station.
This Earth Pressure Balance (EPB) machine along with 2 others in Meerut city will build 6 tunnels between Meerut Central – Bhaisali – Begumpul.
Terratec had completed factory acceptance tests (FAT) in Q4 2021 for Afcons' 3 new 7.51m diameter TBMs S88 (Sudarshan 8.1), S89 (Sudarshan 8.2) and S90 (Sudarshan 8.3).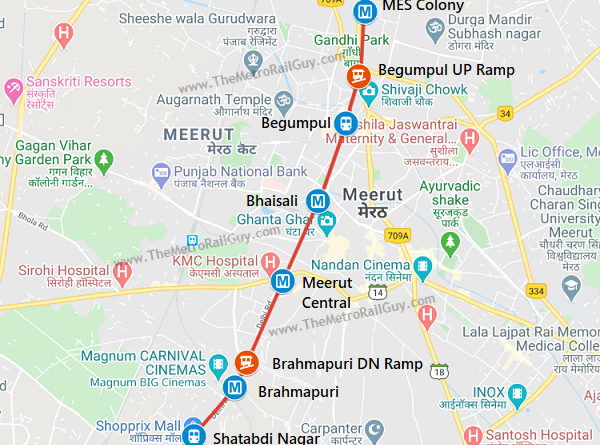 Afcons was awarded Package 8's Rs. 1529.10 crore contract in November 2020 with a 1310 day (3.6 year) deadline. Their scope includes constructing twin tunnels from Brahampuri DN Ramp to Begumpul UP Ramp with 3 underground stations at Meerut Central, Bhaisali & Begumpul by cut & cover method.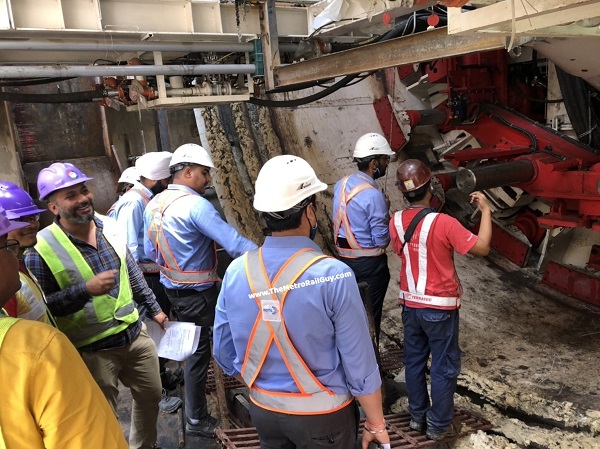 Per the tunneling plan, TBM S88 and later S89 will build the tunnels from Bhaisali Station towards Meerut Central Station, a distance of 1823.39 meters. Along the way, the machine will make a pit-stop at a mid-shaft located 695.85 meters south of Bhaisali.
Afcons hopes to complete tunneling on this section by October 11. Whether that happens or not, we shall find out!
With this development, 2 out of 7 TBMs for the entire project are now on their way. Back in February, STEC commissioned their first TBM from Anand Vihar Station for Package 4 – see details and images here.
As shared earlier, the project's TBMs with a diameter of 7.51m will be slightly larger than typical metro TBMs (ranging 6.45m to 6.68m) to allow the line's Alstom semi high-speed & MRTS trains to operate with sufficient clearance.
For more updates, check out the RRTS section or my Home Page! Sign up for free instant email notifications on new posts over here. Like this post? See how you can get early-access to updates and support the site over here.
– TMRG