Afcons Infrastructure on Wednesday celebrated Tunnel Boring Machine S-1260's third breakthrough at Lakkasandra Station on Bangalore Metro's 21.386 km Pink Line connecting Nagawara – Kalena Agrahara.
Nicknamed Vamika, this was TBM S-1260's final breakthrough and the 7th of 8 breakthroughs planned in 73.92 km Bangalore Metro Phase 2 project's 3.655 km Package RT-01 connecting Rashtriya Military School Station – Dairy Circle South Ramp.
This Herrenknecht earth pressure balance (EPB) machine was originally commissioned from the Dairy Circle's South Ramp in June 2021 and traveled 614 meters to record a "hidden breakthrough" at Dairy Circle Station in January 2022.
It then continued tunneling northward through Dairy Circle Station's box and traveled another 747.338 meters to arrive at Lakkasandra Station in December 2022. In mid-February 2023, it was relaunched for its final 721m assignment to Langford Town Station.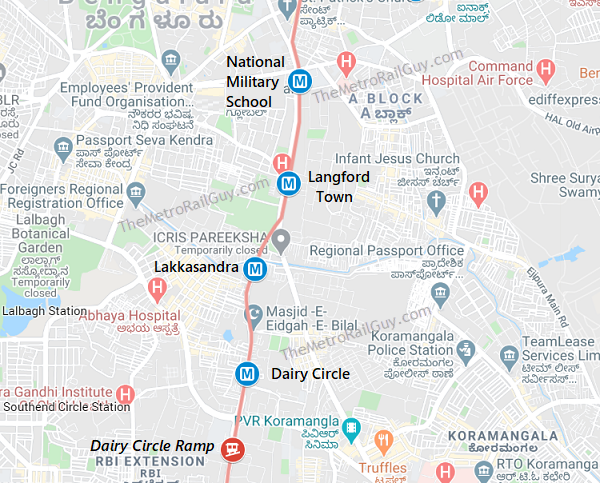 Per this cool detailed banner displayed at the site, which I've never seen at any other breakthrough event in any of the 100+ events I've written about, TBM Vamika:
Recorded 3 breakthroughs
Had 143 interventions
Was 555 days in journey
Erected 1484 rings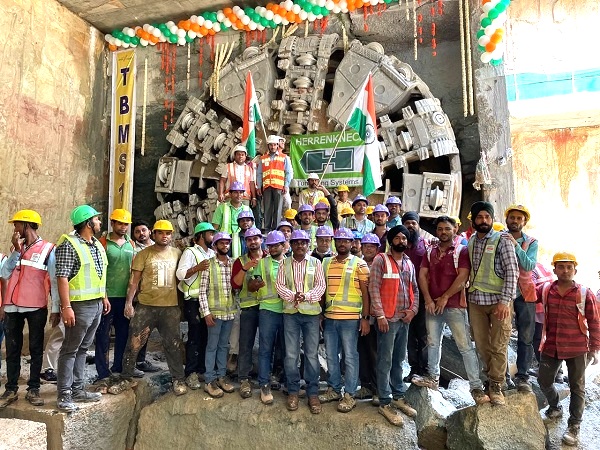 A video can be viewed here on X (Twitter).
With this development, Vamika's job is over! It's become the 6th of 9 machines, after Varada, Avni, Urja, Lavi & Vindhya to finish all of its tunneling assignments.
Package RT-01 now has just 1 tunnel left to be built by TBM Rudra – the one parallel to the tunnel above between Lakkasandra and Langford Town stations. As of July 31, it had completed excavating and building 86.8 / 721 m.
Pink Line's northbound tunnel now connects all the way from South Ramp (on Afcons' package RT-01) to Venkateshpura (on ITD's package RT-04) – a distance of roughly 10.8 km.
A total of 21 out of 26 tunnel breakthroughs have been recorded in Phase 2: 7/8 on Package RT-01 by Afcons, 4/4 on RT-02 by L&T, 6/6 on RT-03 by L&T, and 4/8 on RT-04 by ITD Cementation.
Overall tunneling progress stands at 17.62 / 20.9 km. On RT-04, as of July 31 – TBM Tunga had completed tunneling 65.72% of 1184m while Bhadra had completed 29.27% of 1186m for their 3rd of 4 drives. There's a long way to go here, but it won't impact the start of operations elsewhere.
August 31 – 10 PM Update: BMRCL has released updated tunneling figures (posted on X by Suchith Kidiyoor):
TBM Rudra (RT-01): 270.2/718m (3rd / final drive)
TBM Tunga (RT-04): 907.2/1184m (3rd / penultimate drive)
TBM Bhadra (RT-04) : 457.8/1183m (3rd / penultimate drive)
For more updates, check out the Bangalore section or my Home Page! Sign up for free instant email notifications on new posts over here. Like this post? Get early-access to updates and support the site over here.
– TMRG