This afternoon, workers from Larsen & Toubro and Shanghai Tunnel Engineering Company (L&T – STEC) JV began lowering parts of tunnel boring machine D215 'Wainganga-3' into the Pali Ground TBM Launch Shaft for constructing a part of Mumbai Metro's new 33.5 km Line-3's tunnels.
This Ø6.68m dual-mode machine is part of a 3 TBM order (T-206 has commenced tunneling & D213 is yet to be lowered). It successfully passed factory acceptance testing (FAT) in November 2017 and arrived at the city's port in February 2018. L&T-STEC JV plans to complete assembly towards the end of March. Once done, it'll first be deployed to build the 1296m down-line tunnel towards CSIA Terminal 2 Station as part of the line's 4.157 km package UGC-07, between Marol Naka – MIDC – SEEPZ  – Aarey Colony Ramp, which was awarded by the Mumbai Metro Rail Corporation Ltd. in July 2016.
D215 will build a total of 3 tunnels, all on the down-line –
| | | |
| --- | --- | --- |
| Launch Site | Destination | Length |
| Pali Ground Shaft | CSIA T2 | 1296m |
| Pali Ground Shaft | MIDC | 694m |
| MIDC | SEEPZ | 980m |
The circular Pali Ground Shaft is located just north of the Marol Naka Station –
Some images from L&T – STEC JV's Facebook page –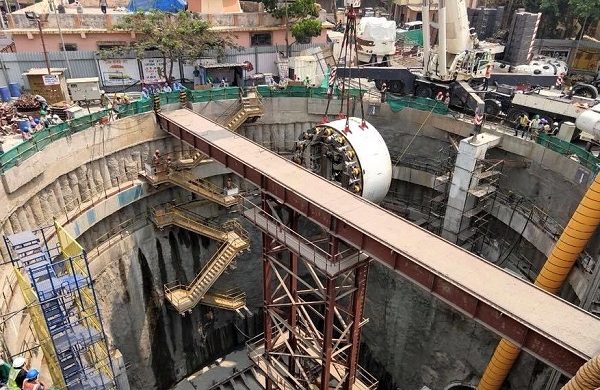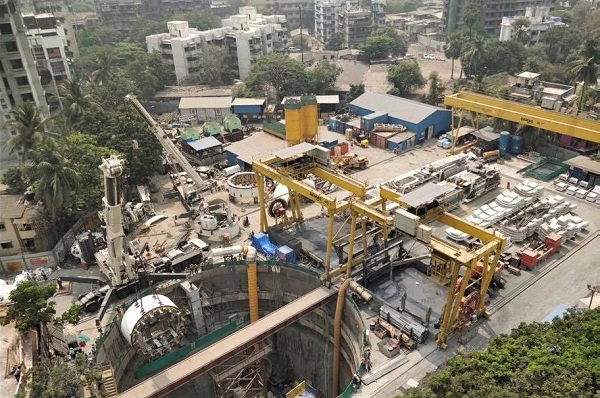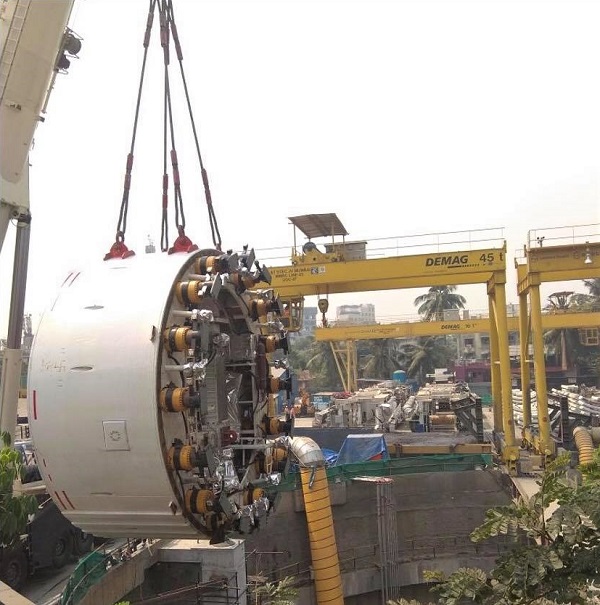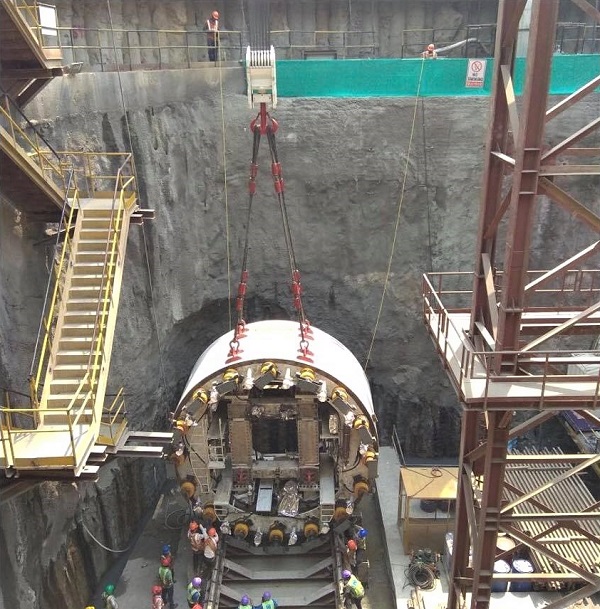 All 5 contractors of the line plan to deploy a total of 17 TBMs to construct it, and with this development –
• 6 TBMs have been commissioned
• 2 TBMs have been lowered into their respective shafts (T-60 'Godavari-2' and D215 'Wainganga-3')
• 13 TBMs have passed factory acceptance tests (1 Terratec and 3 Robbins machines are pending)
• 11 TBMs have arrived in the city's port from China & Singapore
See the February 2018 tunneling update for more in-depth details on each package.
For more updates, check out the Mumbai section of The Metro Rail Guy!
– TMRG