This past weekend, workers from NCC Ltd. began launching 9.3m wide cantilever wings on either side of the central spine of Nagpur Metro's 3.41 km double-decker viaduct which is being built on Wardha Road as part of the 22.293 km Line-1 between Automotive Square and Metro City.
The design of this double-decker structure – the first of three in Nagpur, spanning from Ajni Chowk to Sonegaon Police Station, was finalized in September 2015 after which the NMRCL revealed a model to the public. Launching work for the 9m wide central spine began in August 2017, and in the coming weeks workers will begin connecting cantilever wings on either side of the spine through concrete stitching and transverse pre-stressing methods.
Some images –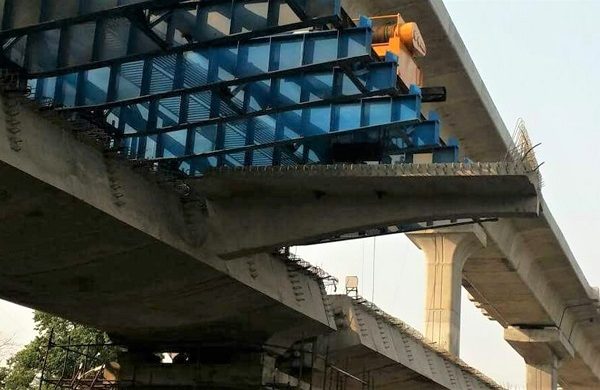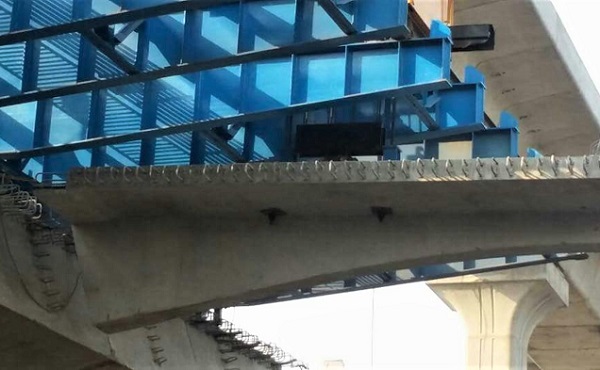 To make things clear:
• Level 0 – Local traffic on the ground level
• Level 1 – 6-lane road level for vehicles (wing + spine + wing)
• Level 2 – Metro viaduct (segments)
Here are some images I tweeted out last week prior to this development –
1st of 3 double-decker structures being built for #Nagpur Metro's trains & motor vehicles. Location: Wardha Road | Length: 3.41 km pic.twitter.com/S2zTsVlNQC

— The Metro Rail Guy (@TheMetroRailGuy) February 27, 2018
Similar structures exist in varying lengths in Jaipur, Kochi & Chennai, and are planned in Nagpur (Kamptee Road & CA Road), Bengaluru (Jayadeva Hospital Intersection) and Pune (Nalstop Chowk).
For more updates, check out the Nagpur section of The Metro Rail Guy!
– TMRG
Hat tip to Siddhart Sharma