Moments ago, Rajasthan's Chief Minister virtually inaugurated commercial operations on the new 2.35 km Phase 1B underground extension of Jaipur Metro's 9.63 km Pink Line (Line-1) between Chandpole and Badi Chaupar stations.
This extension, with a project cost of Rs. 1126 crore, was financed through a $157 million (Rs 969 crore) loan from the Asian Development Bank (ADB). It runs through the historic heritage core of the city and consists of 2 new stations at Chhoti Chaupar and Badi Chaupur, near the famous Hawa Mahal, making the entire line 11.98 km long with 11 stations (3 underground and 8 elevated).
Its civil construction contract was awarded to CEC – CICI JV in September 2013 who used two refurbished Ø6.52m Robbins Earth Pressure Balance Tunnel Boring Machines, previously deployed for Delhi Metro's Phase 2 project, to excavate and build 1.4 km twin tunnels from Chandpole Station's east shaft to Badi Chaupar Station between September 2015 and July 2017.
As shared a long time ago, geology for the contractor was not a concern as this stretch comprised of silty sand and minor amount of gravel & clay. The TBMs took a long time to build tunnels due to the presence of weak heritage buildings (such as the 300 year old Chandpol Gate) strewn throughout its influence zone, uncharted utilities, and painful relocation of 13 temples on sites earmarked for the Chhoti Chaupar and Badi Chaupar Stations. As such, the TBMs sat idle at different places along their journey, including inside the TBM retrieval shaft for about a year waiting for excavation work to commence and be completed.
The first round of manual testing (trial runs) began in November 2019 and signalling tests by Alstom's engineers began shortly after in mid-December. The Commissioner of Metro Rail Safety (CMRS) from the Indian Railways' Western Circle conducted a 2 day inspection of the line between March 17-18 and approved it for operations shortly after with a list of 65 conditions the Jaipur Metro Rail Corporation (JMRC) had to follow or rectify.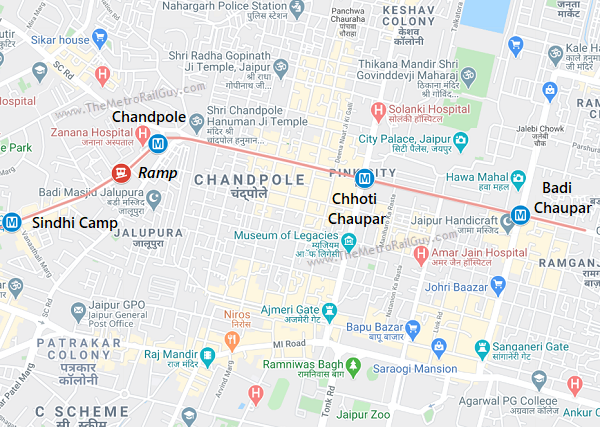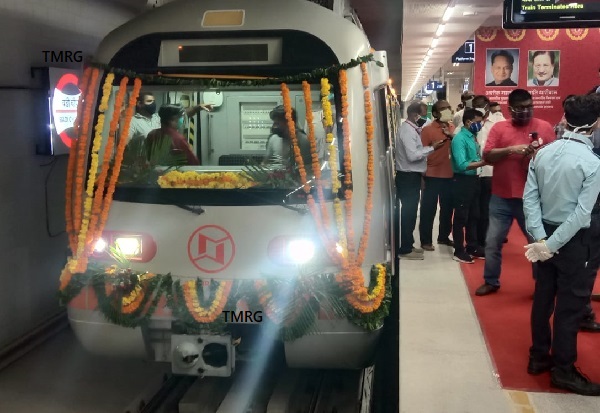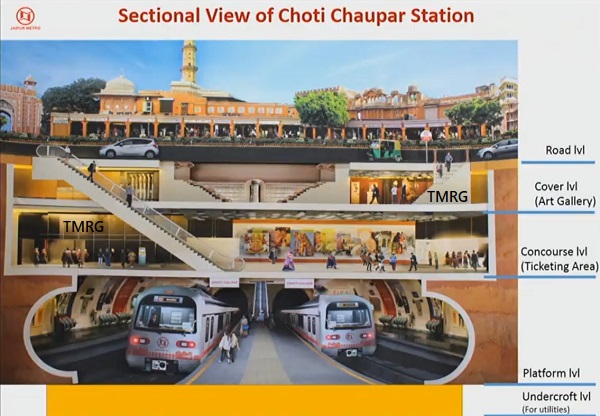 Here are some images of Badi Chaupar Station shot yesterday. I really like the pretty floral jali work and background lighting they've incorporated in its interior design: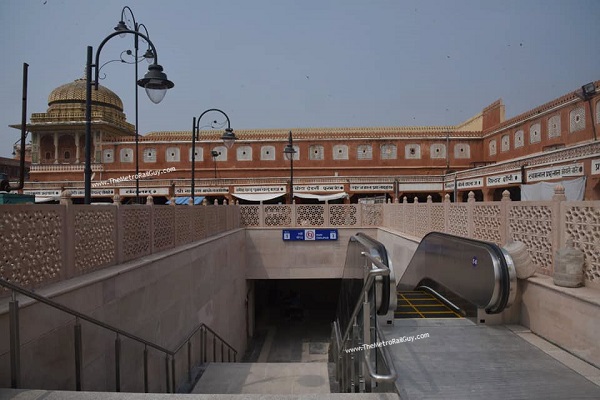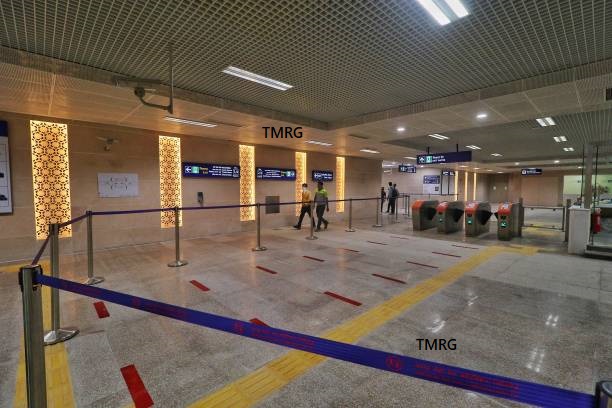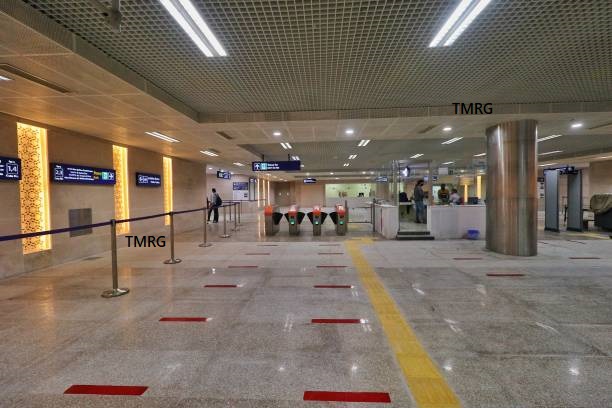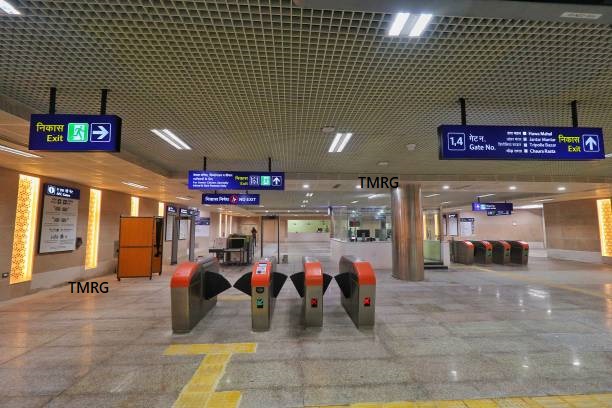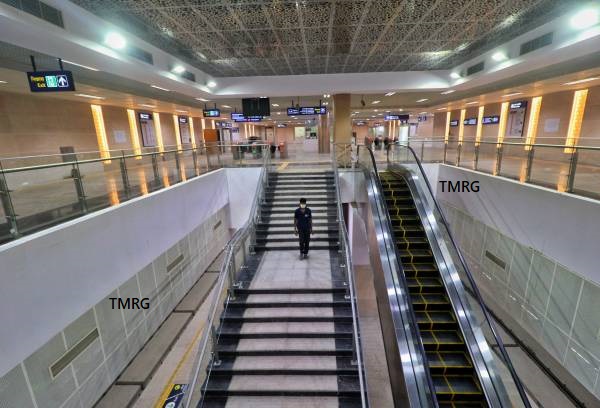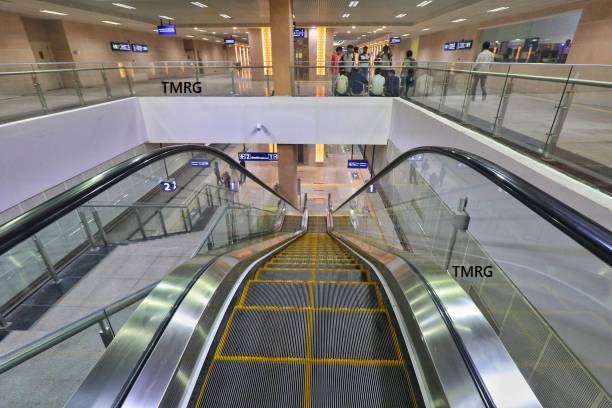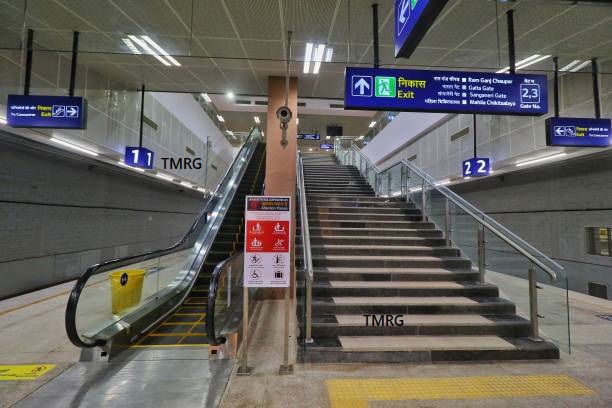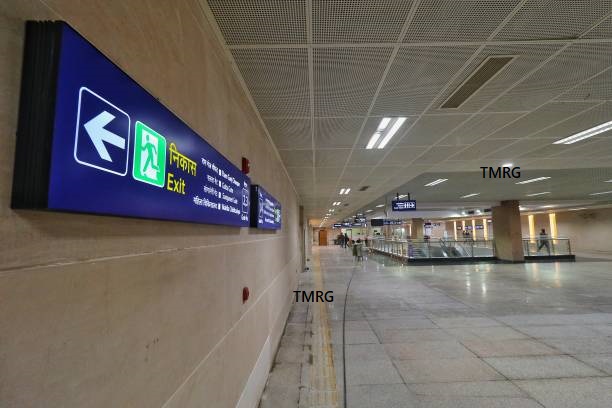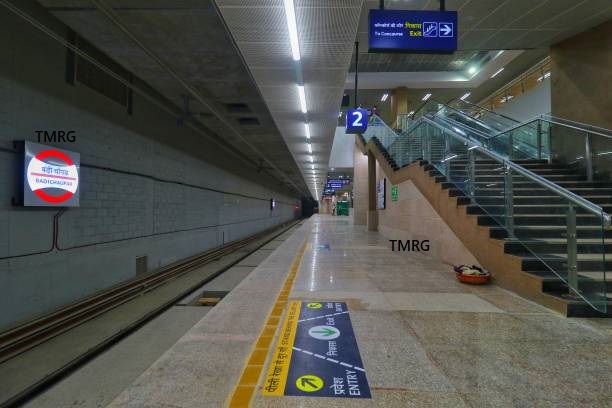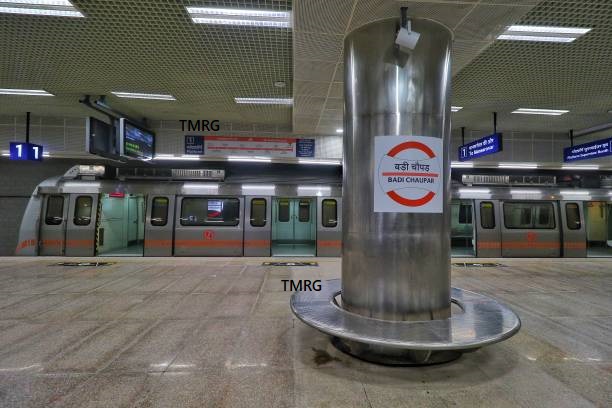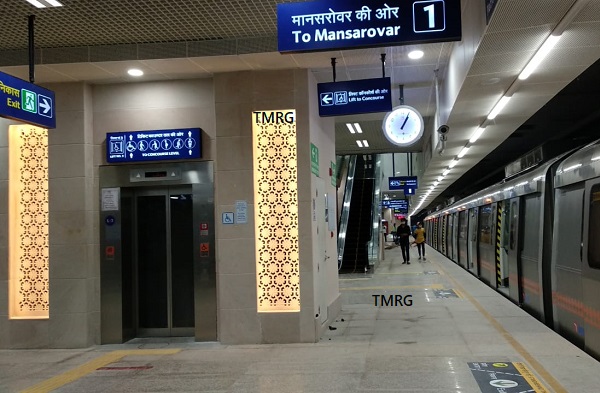 Commercial operations on Jaipur's Pink Line will resume at 4 pm today after being suspended for over 5 months due to the COVID-19 related lockdown. JMRC plans to operate 178 trains services per day with 18-25 minute headways between 6:20 and 7 am, and then 10 minute headways after 7 am. A ride from Chandpole to Badi Chaupar will cost Rs. 6 while end-to-end rides between Mansaravor to Chandpole will cost Rs. 22.
For more updates, check out the Jaipur section of The Metro Rail Guy!
– TMRG