In a BSE filing, BEML Ltd. has announced it has received another order from the Delhi Metro Rail Corporation (DMRC) to supply 72 more coaches (12 train-sets of 6 cars) to operate on Mumbai Metro's upcoming 18.6 Line-2A (Yellow Line) and 16.5 km Line-7 (Red Line).
The order is valued at Rs 501 crore and takes the total number of coaches on order for both lines to 576 (96 train-sets).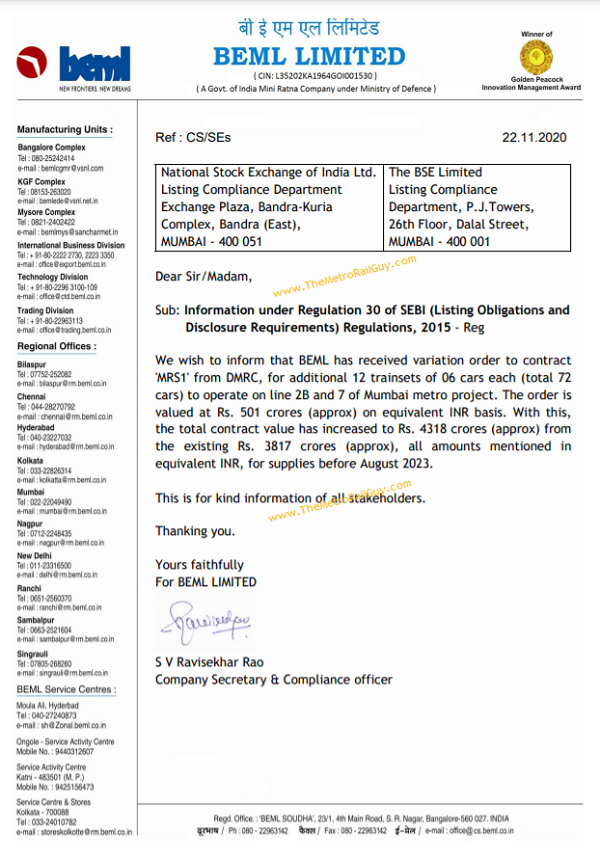 Here's a list of all orders DMRC has placed with BEML after they emerged as the lowest bidder for rolling stock package MRS1.
Contract MRS1 – 378 coach order (63 train-sets) valued at Rs 3015 cr – LOA issued in November 2018
Additional Order – 126 coach order (21 train-sets) valued at Rs. 834 cr – LOA issued in August 2019
Additional Order – 72 coach order (12 train-sets) valued at Rs. 501 cr – LOA issued in November 2020
A model coach was unveiled in September 2019 at Akurli Station while the first train-set's body shell was ready in January 2020 – see some snaps here.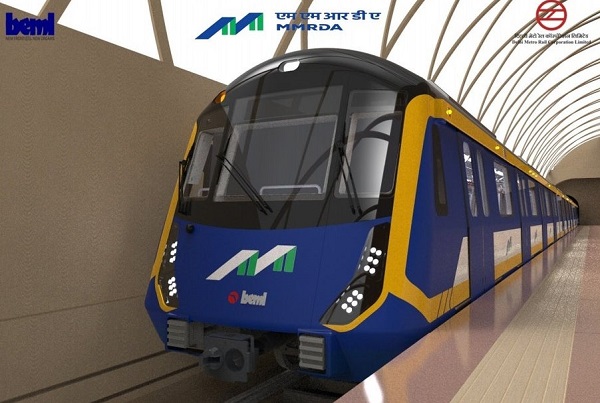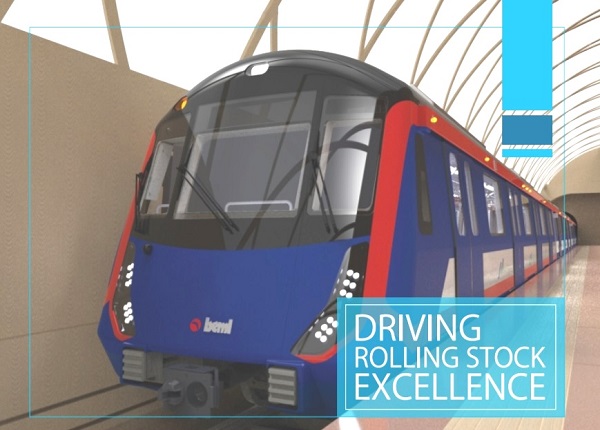 Major technical details of Mumbai's MRS1 train-sets can be viewed here.
BEML's tentative delivery schedule published in September indicated the first train-set was going to be delivered to Charkop Depot in November 2020, but industry sources have pointed to me the delivery has been pushed back to February-March 2021.
Both lines' current publicly announced deadline is May 2021, and as we move closer to that time period, a new deadline will likely be announced conveniently blaming the delays on COVID-19. At this time, I do not see either line getting operational before 2022 as there's just far too much civil and system work pending – see my Twitter handle for images.
For more updates, check out the Mumbai section of The Metro Rail Guy!
– TMRG