Bangalore International Airport Limited (BIAL) last week invited proposals from engineering design firms to appoint a Detailed Design Consultant (DDC) for developing two metro stations at Kempegowda International Airport (KIA) as part of the 37 km Bangalore Metro Phase 2B project.
Both of these stations – Airport City and KIA Terminals – are at the northern-end of the mostly-elevated 56 km ORR-Airport Line (Line-5 / Blue Line) which will connect the airport with Silkboard through 30 stations.
Back in September, the Bangalore Metro Rail Corporation Ltd. and BIAL had signed a MoU to develop the roughly 4.5 km at-grade section within the airport's property. Per BIAL's press release, BMRCL would execute the construction of the airport section's main-line including systems, while BIAL would develop, manage and maintain both stations.
Brief Scope of RFP: BIAL proposes to appoint a consultant to provide Design Consultancy Services for Airport Terminal Metro Station and Airport City Metro Station at Kempegowda International Airport, Bengaluru. BIAL expects the Consultant to co-ordinate with BIAL stakeholders, develop detailed design deliverables from the schematic drawings that are already completed and available with BIAL.
RFP Issued: 18th Nov 2020 at 14:00 hrs
Pre-Bid Meeting: 24th Nov 2020
Proposal Submission Deadline: 14th Dec 2020 at 18:00 hrs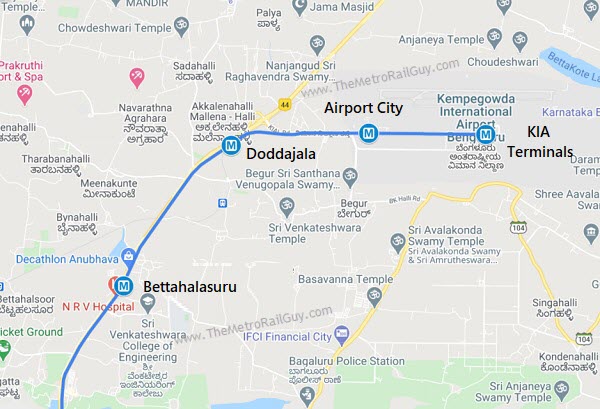 This is the third and final DDC package for Bangalore's Blue Line which is being developed in Phase 2A and Phase 2B. The other two packages were awarded in February 2020:
Silkboard – HBR Layout section: awarded to SMEC International Pty. Ltd for Rs 8.30 crore
HBR Layout – Airport section: awarded to AECOM India – Consulting Engineers Group JV for Rs 6.26 crore
The main-line's construction will be partly financed by the Asian Development Bank (ADB) and per their website – the KIA Terminals Station will be partially underground.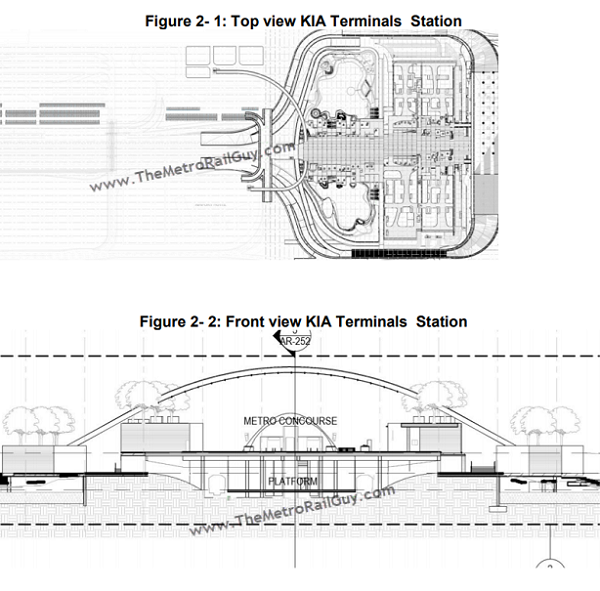 After the DDC is appointed, which I reckon would happen in Q2 2021, the appointed consultant will likely take 3-6 months to prepare tender drawings in order to invite bids for both stations' construction.
Bids for Phase 2B's construction, barring these two stations and a new depot, were invited in July with an original submission deadline of September 3. That date has been moved twice, and the current deadline is December 14 at 3 pm. BMRCL is also looking to appoint a Project Management Consultant (PMC) to assist them with developing the entire Blue Line and the deadline for submitting bids was recently pushed to December 7 at 3 pm.
For more updates, check out the Bangalore section of The Metro Rail Guy!
– TMRG