Engineers from HCC – VCCL JV on Wednesday wrapped up a 2-day site acceptance test (SAT) on tunnel boring machine S86 – the very first machine of Delhi's new Phase 4 project – at the Vikaspuri Park Shaft for building a 2.03 km underground extension of the Delhi Metro's 38.235 km Magenta Line (Line-8) to the Vikaspuri Ramp.
This 6.52m diameter refurbished Terratec Earth Pressure Balance (EPB) TBM previously saw action in Lucknow, where it was deployed by Tata Projects Ltd – Gulermak JV to build tunnels for its 3.44 km underground section between Charbagh and Hazratganj ramps.
HCC – VCCL is responsible for building package DC-06 of the 65.10 km Delhi Metro Phase 4 project which was awarded by the Delhi Metro Rail Corporation (DMRC) with a contract value of Rs. 489 crore in January 2020 and deadline of 36 months.
Their scope of work involves building this section's twin tunnels from the Vikaspuri Park Shaft (co-incidentally built by HCC in a JV with Samsung for Phase 3's Package CC-34 north of Janakpuri West Station) to the Vikaspuri Ramp near Keshopur Station, with one underground station at Krishna Park Extension.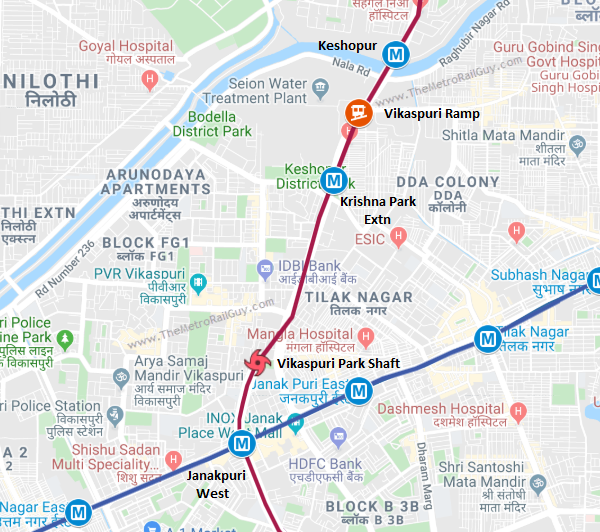 HCC-VCCL's workers had started casting works for this section's approximately 2100 tunnel ring segments at their Mundka yard in July and started lowering parts of S86 in October.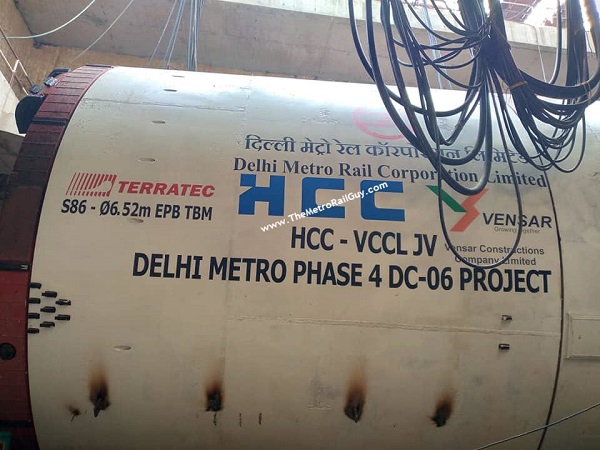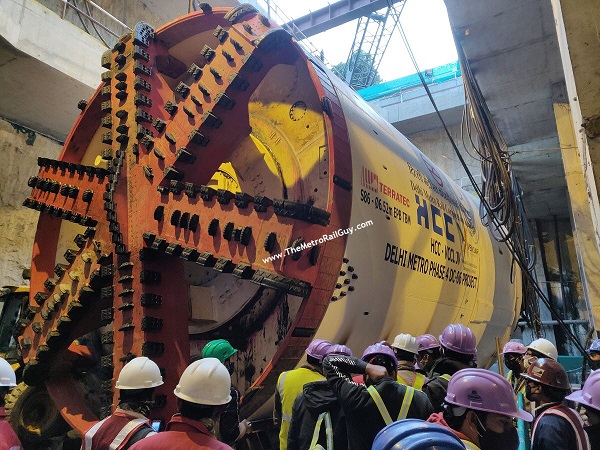 In the coming weeks, the machine will be moved forward to the shaft's head-wall for commissioning by January-end.
Here's a cool drone video, shared earlier, of package DC-06's route shot in November. The launch shaft with S86 in it can be seen at the 1:05 mark and Krishna Park Extension Station at the 4:20 mark:
Tender notices are still pending for the Magenta Line's Package DC-05 and Silver Line's DC-07, DC-08 & DC-09, so S86 will be Delhi's lone TBM at work until at least mid-2022.
For more updates, check out the Delhi section of The Metro Rail Guy!
– TMRG