Here's the first look of Mumbai Metro Line-2's first train getting ready to roll out from BEML's manufacturing facility in CV Raman Nagar, Bangalore anytime now.
BEML is producing a total of 96 new train-sets as part of contract MRS1 awarded by the Delhi Metro Rail Corporation (DMRC) in November 2018 to operate on Mumbai Metro's upcoming 18.6 Line-2A (Yellow Line) and 16.5 km Line-7 (Red Line). Needless to say, in the future these will go on to service each line's extension as well (Line-2B, Line-7A & Line-9).
Per an industry source, under pressure from the MMRDA, the first train to be sent to Mumbai will be unwired and all internal wiring will be performed by BEML's employees locally at Charkop Depot. A report in HT, shared by follower Clevin, also confirmed critical components are stuck in Japan. I believe these must be propulsion-related from Hitachi.
January 16 Update: MMRDA's chief has confirmed to Tanushree Venkatraman at HT that the first train will reach Mumbai around January 27-28 and pending work will be completed in Mumbai:
Ten trains are ready at the manufacturing depot in BEML. The first train will reach Mumbai by road on January 27-28, post which some minor works will be undertaken at the depot itself.
Here's a snap shared by a follower: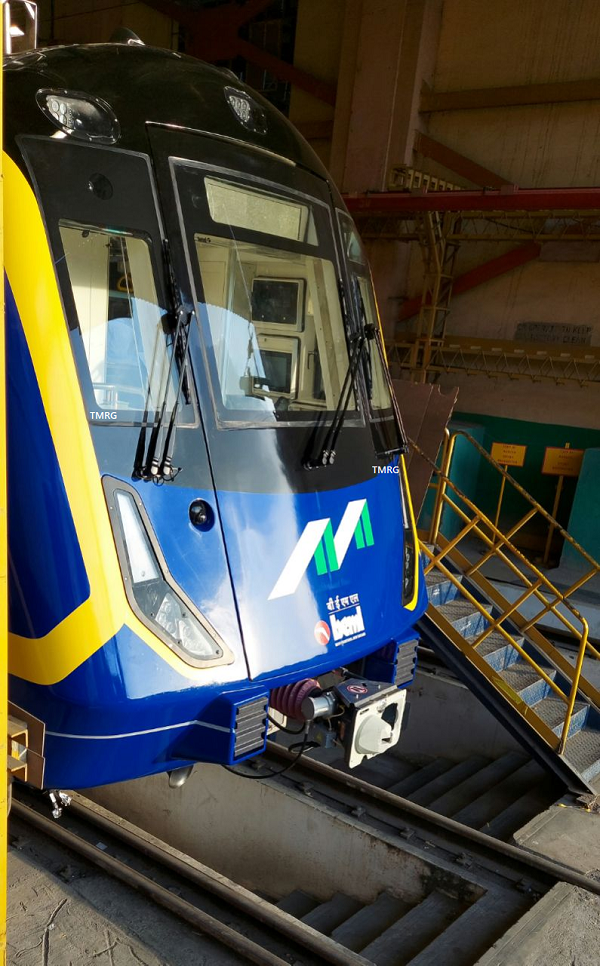 Here's a list of all orders DMRC has placed with BEML after they emerged as the lowest bidder for rolling stock package MRS1 in 2018. A total of 576 (96 train-sets) are on order:
Contract MRS1 – 378 coach order (63 train-sets) valued at Rs 3015 cr – LOA issued in November 2018
Additional Order – 126 coach order (21 train-sets) valued at Rs. 834 cr – LOA issued in August 2019
Additional Order – 72 coach order (12 train-sets) valued at Rs. 501 cr – LOA issued in November 2020
Like the Delhi Metro's new Hyundai Rotem trains for the new Pink & Magenta lines, these trains will be capable of running without an operator or 'driverless' on the unattended train operation (UTO) mode. Major technical details of Mumbai's MRS1 train-sets can be viewed here.
A model coach was unveiled in September 2019 at Akurli Station while the first train-set's body shell was ready in January 2020 – see some snaps here.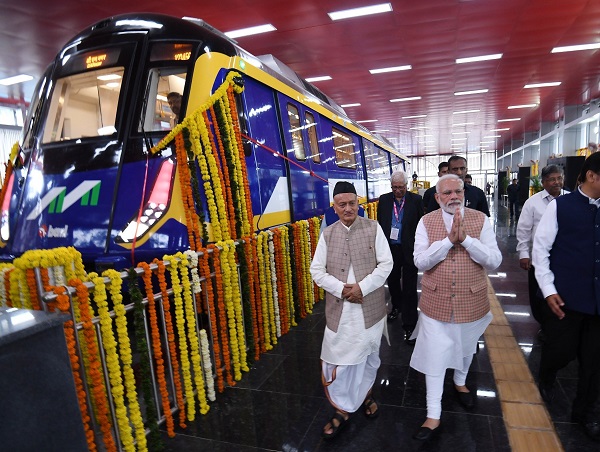 As shared back in 2020, here's a table listing the coaches' dimensions. Note they'll be 3.2 meters wide similar to the CRRC stock on the 11.4 km Line-1: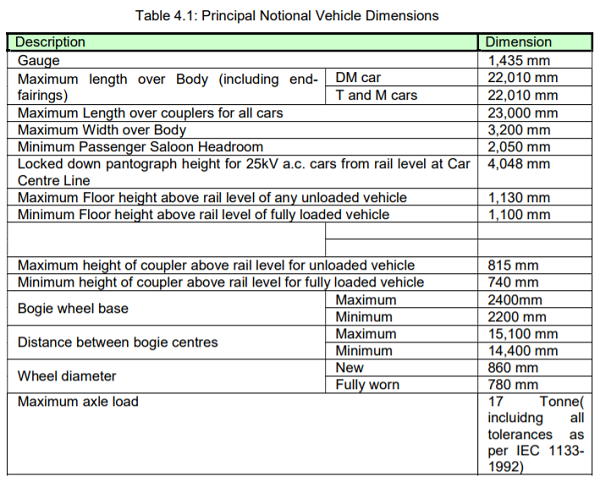 Both Line-2A and Line-7's current publicly announced deadline is May 2021, and as we move closer to that time period, a new deadline will likely be announced conveniently blaming the delays on COVID-19. At this time, I do not see either line getting operational before 2022 as there's just far too much civil and system work pending – see my Twitter handle for images.
For more updates on India's metro systems, check out my Home Page!
– TMRG