Earlier today, India's Finance Minister Nirmala Sitharaman announced several metro projects in her 2021-2022 budget speech at the parliament. The full budget PDF document can be viewed here.
Right off the bat – the numbers mentioned in the Finance Minister's speech – such as Rs 63,000 crore for Chennai Metro – are the total estimated project costs, which is a combination of local, state, central contributions and foreign loans. Within that, the central government typically funds anywhere from 15-25% of each project, and the budgetary allocation for 2021-22 would be a further 10-20% of that figure.
A proper breakdown of allocation by metro project has not been mentioned at all. That's something we'll have to wait for whenever the Ministry of Housing and Urban Affairs (MoHUA) publishes their budget in the coming days.
Here's an excerpt from the budget document which lists Rs. 18,998 crore capital cost has been allocated for metro projects all over India:

So the numbers announced today – and I'm going to refrain from mentioning figures to avoid confusion – for Chennai's Phase 2, Bangalore Metro's Phase 2A/Phase 2B, Nagpur Metro Phase 2, Kochi Metro Phase 2, Nashik Metro Neo mean absolutely nothing. In fact these projects haven't been approved by the Central Government's cabinet. A small allocation might have been made towards these, but absolutely nowhere close to what's being reported.
The repayment of foreign loans are ultimately guaranteed by the Central Government, but no official budgetary allocations are made. These are instead noted as pass through allocations towards the end of the document, which I've listed at the bottom of the post.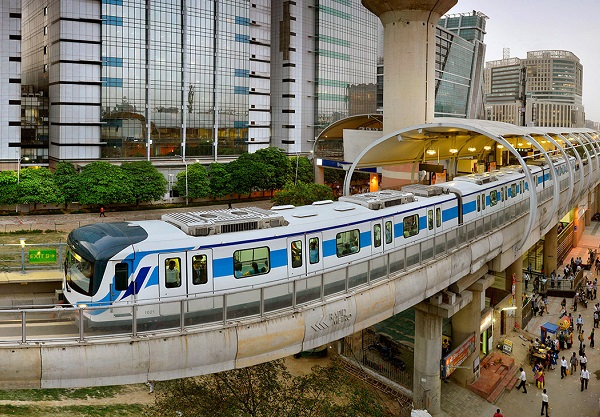 Similarly here's the budget allocation for the Ministry of Railways, with specific numbers allocated for Kolkata Metro's 16.3 km Line-2 (Rs. 900 crore) and the National High Speed Rail Corporation Ltd (Rs 14000 crore). I see 99% of that being routed towards funding civil construction of the 508 km Mumbai – Ahmedabad High Speed Rail line where 2 civil contracts have been awarded to Larsen & Toubro.

Foreign Loans (Externally Aided / Pass Through)
In other news, the custom duty exemptions on tunneling boring machines (TBMs) has been reportedly withdrawn. With this, I see civil contractors likely passing down this cost through their bids, ultimately driving up overall project cost. To avoid this, we may also get to see more refurbished TBMs in action? Custom duties on parts will still need to be paid. We'll have to wait and see how pans out.
For more updates, check out my Home Page!
– TMRG
Subscribe to Free Email Notifications