Starting with Borivali West Station, KTK group and their subcontractor this week started core cutting work for installing Platform Screen Doors (PSDs) at Mumbai Metro's 18.6 Line-2A (Yellow Line)'s stations.
The installation of PSDs across Mumbai Metro's early-bird elevated Line-2 and Line-7 have been planned with a single aim to prevent suicides and accidents due to passenger movement, especially since the platforms aren't as wide as elsewhere around the country.
For Line-2A's 17 stations – its combined 13.9 million USD and 11.71 crore contract was awarded to KTK Group in May 2019, through Package MS03 (Lot 1), after a lengthy tendering process by the Delhi Metro Rail Corporation (DMRC). The scope includes their design, manufacture, installation and commissioning.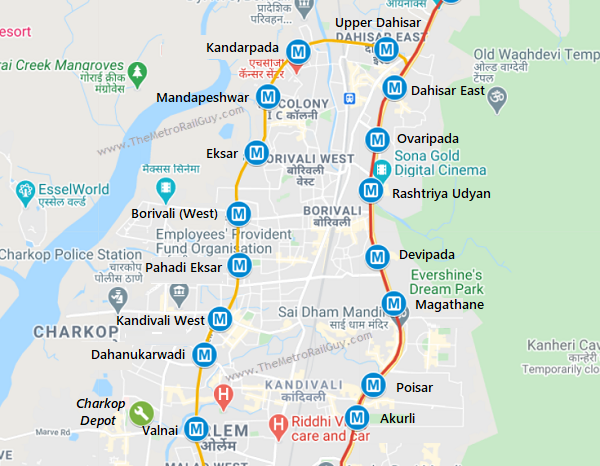 Here's a video shot at Borivali West (formerly Don Bosco) Station this week:
Elsewhere in India, PSDs are currently operational across Chennai Metro's underground stations, Delhi Metro's Yellow (few stations), Pink, Magenta & Airport Express lines, Noida Metro, Kolkata Metro's Line-2, and in the coming years are planned to be installed in Ahmedabad and Mumbai (Line-2, 3, 4 & 7), Pune and Nagpur.
NCRTC and BEL in November 2020 signed a MoU to develop indigenous platform screen doors (PSDs) under the Atmanirbhar Bharat, or self-reliant India, initiative for use across all transport systems such as bus rapid transit systems (BRTS), mass rapid transit systems (MRTS / metro), regional rapid transit systems (RRTS / commuter rail), high speed rail (HSR) systems, and mainline railway lines.
For more updates, check out my Home Page!
– TMRG