SECON – Helica JV on Friday started light detection and ranging (LiDAR) survey work to help finalize the alignment of the 741 km Mumbai – Nagpur High Speed Rail (MNHSR bullet train) project which will connect both cities through 12 stations in Maharashtra.
The LiDAR surveying method involves using laser enabled equipment mounted on a helicopter or plane, and for this high speed line's survey – the consortium used a 4 seater propeller plane after receiving the Ministry of Defence's approval subject to the compliance of strict conditions.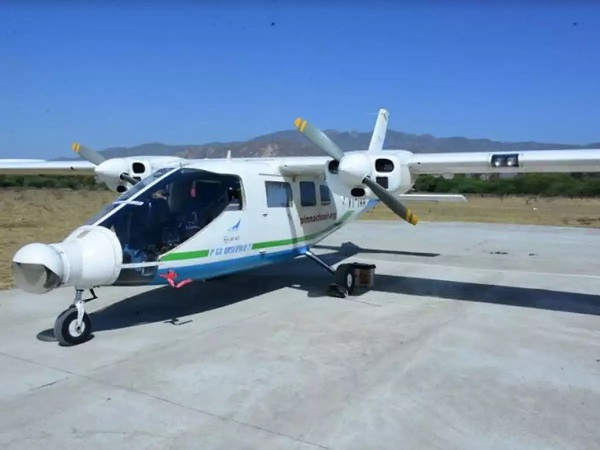 Per NHRSCL's press release:
The ground survey is a crucial activity for any linear infrastructure project as the survey provides accurate details of areas around the alignment. This technique uses a combination of Laser data, GPS data, flight parameters and actual photographs to give accurate survey data.

During the Aerial LiDAR survey, 150 mtrs of area around the proposed alignment is being captured for the survey purpose. After the collection of data, Three Dimensional (3D) Topographical map of corridor of the proposed alignment on a scale of 1:2500 will be available for designing of the vertical & horizontal alignment, structures, location of the stations and depots, Land requirement for the corridor, identification of project affected plots/structures, Right of Way etc

To provide clear pictures of the structures, trees and other minute ground details,100 megapixel cameras are being used for the LiDAR survey.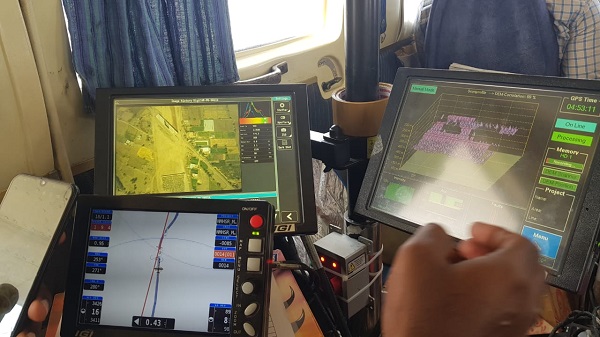 The contract for this survey, to help prepare the line's Detailed Project Report (DPR), was awarded to SECON – Helica JV in January with a value of Rs. 14.25 crore and completion period of 150 days after they emerged as its lowest bidder among 4 firms in October 2020.
News Station on Youtube posted this video with some nice aerial views:
This new high speed rail line will connect Mumbai and Nagpur through 12 new stations tentatively located at Shahapur, Igatputi, Nasik, Shirdi, Aurangabad, Jalna, Mehkar, Malegaon Jahangir, Karanja Lad, Pulgaon, Wardha and Nagpur.
The finalization of its alignment is months, if not years, away but the line is expected to partly follow the under construction 701 km Samruddhi Mahamarg Expressway (Nagpur Mumbai Super Communication Expressway) which will connect 10 districts of the state.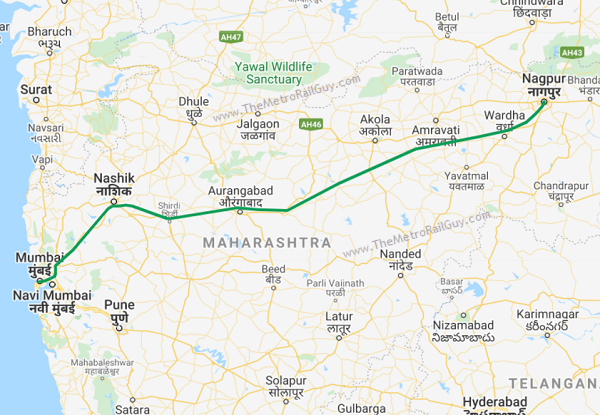 The results from SECON-Helica's survey and other survey / design work will go into preparing the first draft of this line's DPR which I expect would get ready towards the end of the year for dissemination and feedback from NHSRCL's board members and other local stakeholders.
With this development – LiDAR surveying work has been confirmed to start on 2 out of the 7 new HSR lines (not including Mumbai – Ahmedabad Bullet Train). The other one is the 865 km Delhi – Varanasi High Speed Rail (DVHSR Bullet Train) where survey work began in December.
Lines where LiDAR work hasn't been reported to start:
For more updates, check out my Home Page!
– TMRG