March 11, 2022 Update: DMRC has cancelled the tender as its validity expired and both bidders didn't consent to its extension
April 16, 2021 Original Post: Voestalpine VAE VKN India Pvt. Ltd. and Vossloh Cogifer S.A. are the only two firms to submit bids for supplying UIC-60 turnouts and scissor crossovers for Patna Metro's Phase 1 project after the Delhi Metro Rail Corporation (DMRC) opened technical bids for package PT-4 this afternoon.
This is so far the 3rd track-related package of the 30.91 km Phase 1 project. Other track packages where technical bids have been opened include Package PT-7 for Class A 880 grade rails and Package PT-8 for ballasted tracks – both at the New ISBT Depot.
The turnouts and crossovers procured from PT-4 will allow Patna Metro's rolling stock to guide from one track line to another. Their exact placement hasn't been revealed, but expect them to come up at terminal and interchanges stations of New ISBT, Khemni Chak, Patna Railway Station and Danapur Cantonment, with possibly more sprinkled in between.
DMRC invited tenders for PT-4 in January 2021 with an estimate of Rs. 19.82 crore and completion deadline of 24 months. This contract will be funded through government sources and not by JICA.
Contract: PT-4
Brief Scope: Design, manufacturing & supply of UIC-60 Turnouts & Scissor Crossover for Patna Metro Rail Project of PMRCL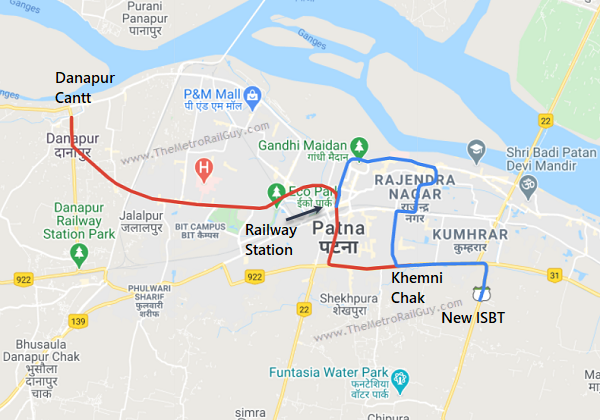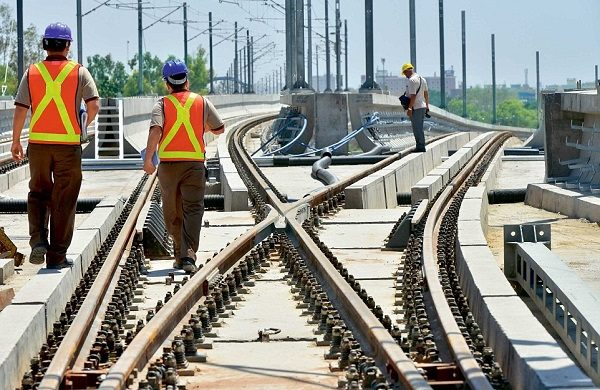 Typically these two firms are the only bidders for such specialized track work that requires high precision. Over the past year, Voestalpine has beaten Vossloh at least twice to win similar contracts for Delhi – Meerut RRTS and Agra / Kanpur metro projects.
Both firms' bids have now been sent for technical evaluation which can take a couple months to complete. When that is done, the financial bids of the technically qualified bidders will be opened to reveal who's the lowest bidder and most likely contractor for this track-work package.
In other news – I hear NCC this past week started tying rebar for the 1st pier of Line-2's 6.107 km Malahi Pakri – New ISBT section (Package PC-01). I'll likely write about it when casting work begins.
Technical bid evaluation is still underway for Phase 1's two other packages, so it'll be a while before ground work begins elsewhere in the city.
For more updates, check out my Home Page!
– TMRG