Chennai Metro Rail Ltd (CMRL) on Monday invited tenders for the 2nd rolling stock contract (ARE02) comprising of 210 standard gauge coaches for Chennai Metro's Phase 2 project.
These 210 coaches will be procured and operated as 70 train-sets of 3 coach configuration (DMC+TC+DMC) on the new 45.813 km Line-3 (Madhavaram – SIPCOT 2) and 47 km Line-5 (Madhavaram – Sholinganallur).
The tender notice calls out that trains must conform to Grade of Automation-4 (GoA4) standards for "driverless" operations.
Unattended Train Operation (UTO) shall be the predominant mode of train operation. In case if CMRL does not engage UTO for any reason at any stage of passenger operation or non-passenger operation, the train operator will be onboard to drive the train under ATO or Manual Mode (under ATP).
Package: Phase – II / ARE02
Brief Scope: Design, Manufacture, Supply, Testing, Commissioning of Standard Gauge Metro Rolling Stock (Electric Multiple Units)(210 cars) and Training of personnel
Duration of Contract: 1850 days + 730 days (DNP)
Pre-Bid Meeting: September 9, 2021
Bid Submission End Date: November 23, 2021 till 1300 hours
Technical Bid Opening Date: November 23, 2021 at 1500 hours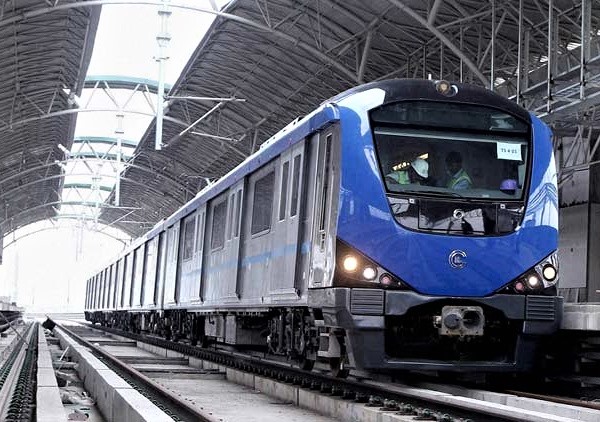 Unlike Phase 1 where CMRL procured 4-coach Alstom Metropolis trains, in Phase 2 CMRL will be operating 3-coach trains across all lines which can be expandable to 6-coaches in the future.
Back in December 2020, CMRL had invited bids for 78 coaches (contract ARE03) for use on the city's new 26.09 km Line-4 (Light House – Poonamallee Bus Depot). The current technical bid opening date for that tender is September 16.
With this, just 1 more tender notice is now pending for wet-leasing 126 coaches to operate on lines 3 & 5. Back in 2017, Delhi Metro Rail Corporation (DMRC) was looking to lease 150 coaches for its Green Line, but nothing constructive came out of that so it'll be interesting how this plays out in Chennai, if at all.
For more updates, check out the Chennai section or my Home Page!
– TMRG