Afcons Infrastructure on Saturday started pouring concrete to cast the 1st Prestressed concrete (PSC) box girder for the 550m Kasheli Creek Bridge of Mumbai Metro's 24.9 km Line-5 (Orange Line) which will connect Thane and Kalyan.
Afcons will be casting 5 different types of box segments at their Ovali Casting Yard with each segment weighing between 40MT-46MT.
The team began marine work for this new line in north-eastern Mumbai in May 2021 by first constructing a temporary jetty to aid in the bridge's construction.
Afcons' 12.811 km Package CA-28 of Line-5 connects Kapurbawadi with Bhiwandi and consists of 7 seven stations en route at Kapurbawadi, Balkum Naka, Kasheli, Kalher, Purna, Anjurphata, and Dhamankar Naka.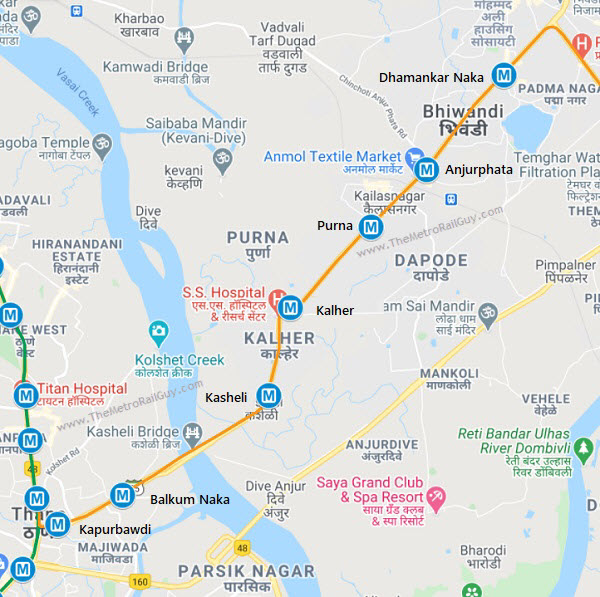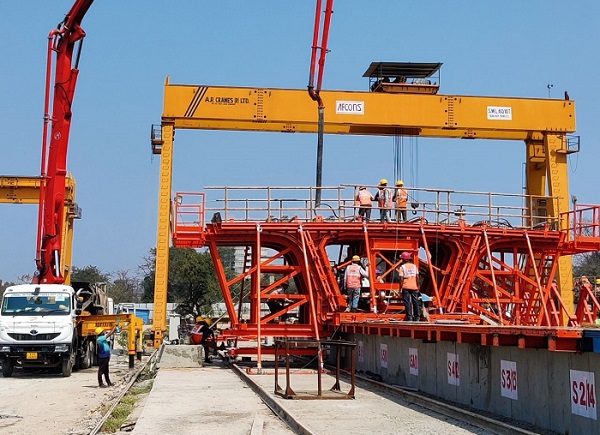 Here are some snaps of the bridge which will consist of 13 piers – 9 in the creek and 4 on land:
Here's how the Line-5's status looks like as of February 8 shared by Raj Kumar Singh – a CEG engineer working on the line's General Consultant team. I'll add total scope numbers for each when available.
U-Girder Erection Completed: 45% work
Balkum Naka Station Spine Beam Erection: 100%
Pier Cap Erection: 66% Completed
Kasheli Creek Bridge Piling: 80% Work Completed
For more updates, check out the Mumbai section or my Home Page! Sign up for free instant email notifications on new posts over here. Like this post? See how you can get early-access to updates and support the site over here.
– TMRG