Last week, TBM S496 – the 3rd tunnel boring machine operated by the CEC-CICI JV made a breakthrough at the Delhi Metro's Gurdwara Emergency Shaft in north Delhi's Rameshwar Nagar for package CC-04 of the 160 km Phase 3 project. This TBM was commissioned from the Majlis Park Ramp in April 2016 and is the 2nd of 2 'rescue' TBMs to be leased from the HCC-Samsung JV (CC-34 on Magenta Line) and deployed for constructing the pending 600m down-line tunnel of the 58.596 km Pink Line's Majlis Park – Azadpur section.
For further reading on the Gurdwara Shaft and why this shaft became necessary to be constructed for commercial operations to begin on the Pink Line, see the following posts:
• 1st Rescue TBM Commissioned for Delhi Metro's Pink Line
• Last TBM Commissioned for Delhi Metro's Pink Line at Majlis Park
• Excavation Begins for Delhi Metro's Rameshwar Nagar Mid-Shaft
• Excavation Begins for Last Level of Delhi Metro's Gurdwara Shaft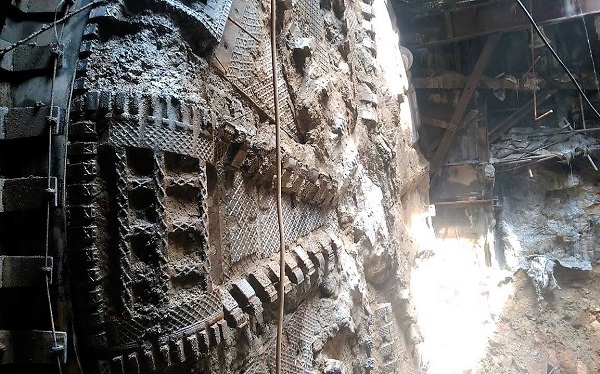 The up-line tunnel of this section was constructed by TBMs S495 (rescue) and S781 (original) which made breakthroughs in November-December 2016. Here's a post-cleanup image shot from S781's tunnel looking into the Gurdwara Shaft and further into the tunnel built by S495. There are still no signs of track-work here, so it it's unlikely that we'll anytime soon even see the new Hyundai Rotem trains being pushed through the tunnels for testing the Azadpur – west Delhi section of the line.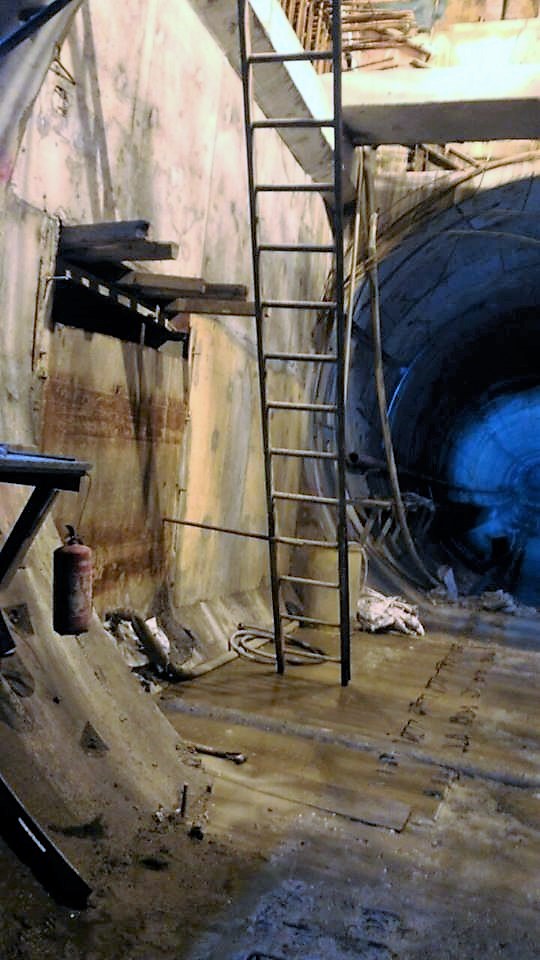 With this breakthrough out of the way, now only TBM S780 – one of the original TBMs deployed from Azadpur needs to make a breakthrough and have its parts retrieved. As per one source, the contractor plans to leave the TBM's shell behind & only retrieve its internal parts. Its back-up gantry was removed from its rear-end and out of the Azadpur Station's TBM shaft in late 2015.
For more updates, check out Delhi section of The Metro Rail Guy!
– TMRG