With partial assembly works completed, Larsen & Toubro and Freight Wings on Friday transported the largest tunnel boring machine (TBM), to ever be deployed in India, over to its launch site for building twin 1,920m tunnels of Mumbai's 29.2 km Coastal Road (Western Freeway) project.
This slurry TBM with a diameter of 12.19m was manufactured by China Railway Construction Heavy Industry Co. Ltd. (CRCHI) and arrived in Mumbai's Priyadarshini Park neighborhood in April 2020.
Larsen & Toubro will deploy the machine on the project's 3.93 km Package-4 for constructing 12m wide twin (3 + 3 lane) tunnels under Malabar Hill (75m deep) and Girgaum Chowpatty (25m deep) between Priyadarshini Park and Marine Drive in South Mumbai. Details on the expected geology can be viewed here.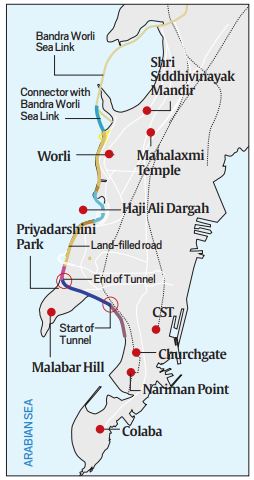 Assembly works for it commenced in September on reclaimed land just 250 meters away from the launch ramp. Earlier this month, Freight Wings transported and launched three backup gantry parts weighing 350 MT.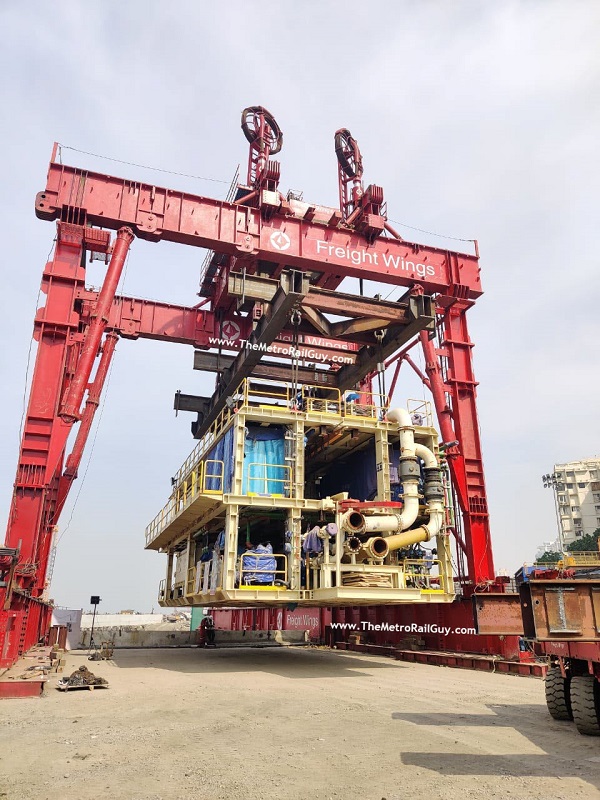 On Friday, Freight Wings transported the TBM's assembled shields weighing about 1500MT using a 200 wheel self-propelled modular transporter from the assembly area to the launch ramp.
In the coming days, the TBM will be lowered by Freight Wings into the shaft using a 2500MT capacity customized Strand Jack system for this project. This system is similar, but way larger, than the one deployed by them to retrieve and lower Dogus-Soma JV's TBMs 1238 and 1239 for Mumbai Metro's Line-3.
Here are some incredible shots of the TBM on the move: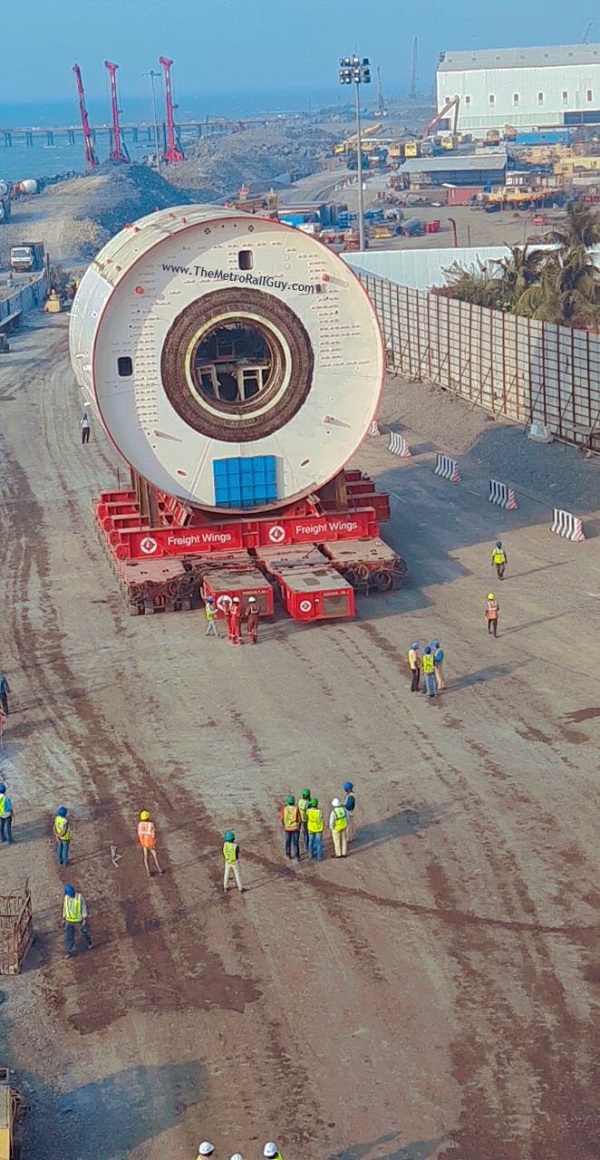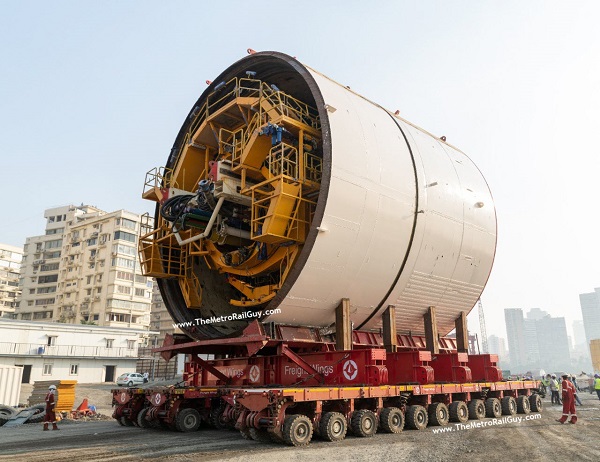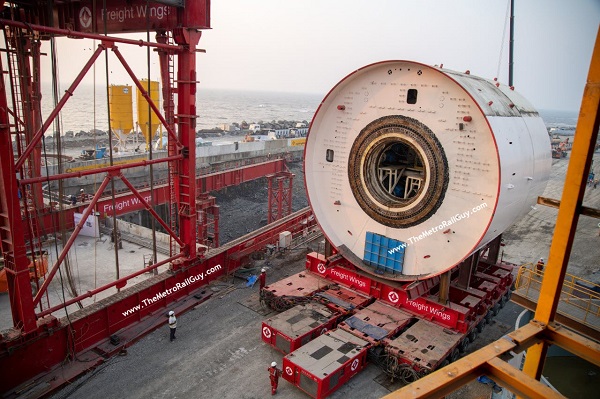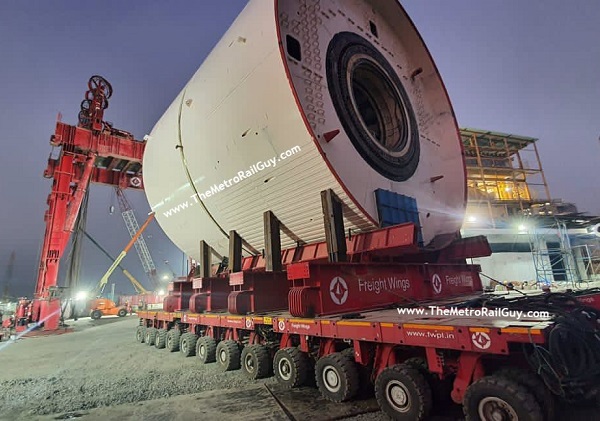 An image and video of how the TBM will eventually look like can be viewed here. Stay tuned for a post on when it gets commissioned!
Besides this machine, CRCHI has supplied 4 smaller Ø6.67m slurry machines to Larsen & Toubro for Bangalore Metro's Phase 2 project. Back in October, L&T commissioned TBM Vindhya (DZ671), the third machine, at the Cantonment Station's southern end.
For more updates, check out my Home Page!
– TMRG