Moments ago, India's Prime Minister remotely inaugurated commercial operations on the 9.051 km Chennai Metro Phase 1 Extension project to extend the Blue Line from Washermenpet to Wimco Nagar through 8 stations.
This underground and elevated extension of the 23.10 km Blue Line (Airport – Washermanpet) through north Chennai was approved by Tamil Nadu's government in December 2015 and by India's Central Government in June 2016 with an estimated cost of Rs. 3770 crore.
It was built by Afcons Infrastructure (2.4 km tunnels), IL&FS (2 underground stations), NCC and Simplex (6.6 km elevated viaduct & 6 stations), with Siemens providing both the power supply (electrification) and signaling solutions. A list of all contractors can be viewed here.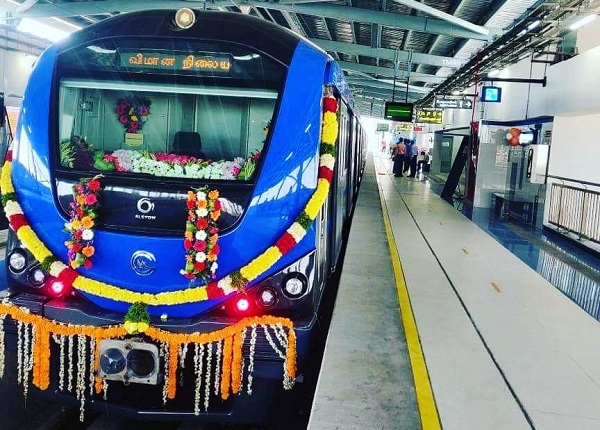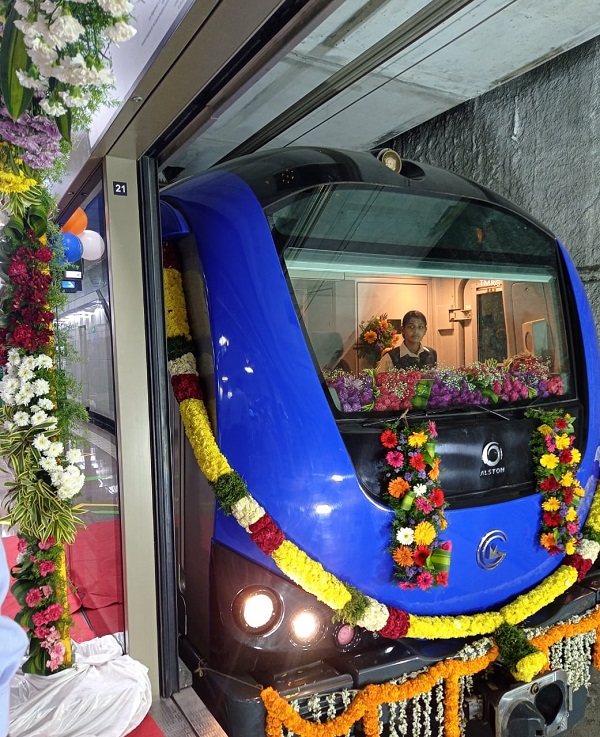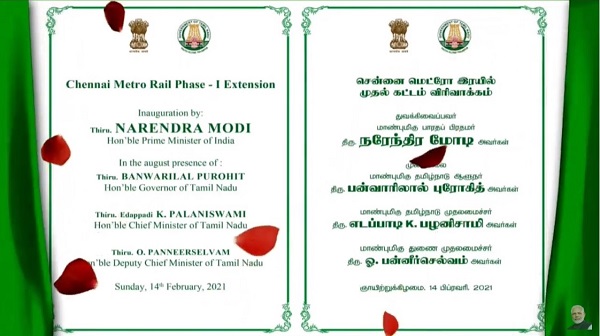 To celebrate its opening and to increase patronage, Chennai Metro Rail Ltd. (CMRL) is offering free rides today from 2 PM to 11 PM across the entire network.
8 new stations of this section along the Bay of Bengal's coastline are located at Sir Thiyagaraya College (underground), Tondiarpet (underground), New Washermenpet (formerly Tondiarpet), Tollgate Metro, Kaladipet Metro (formerly Thangal), Thiruvottriyur Theradi (formerly Gowri Ashram), Thiruvottriyur Metro, and Wimco Nagar Metro. Among them, Thiruvottiyur Theradi Station will open up later this summer.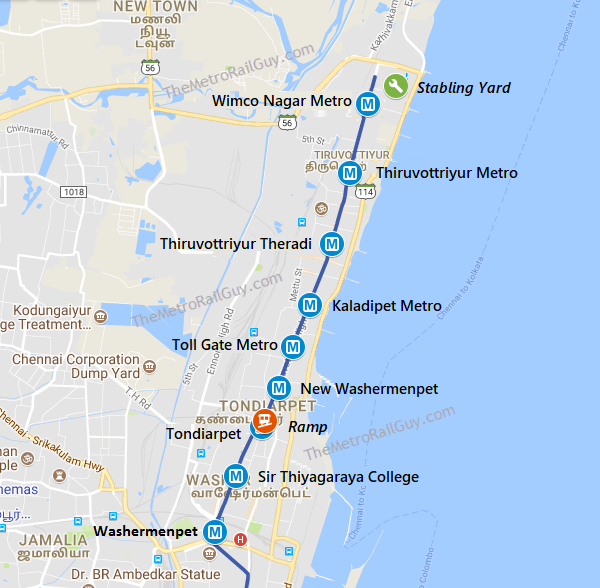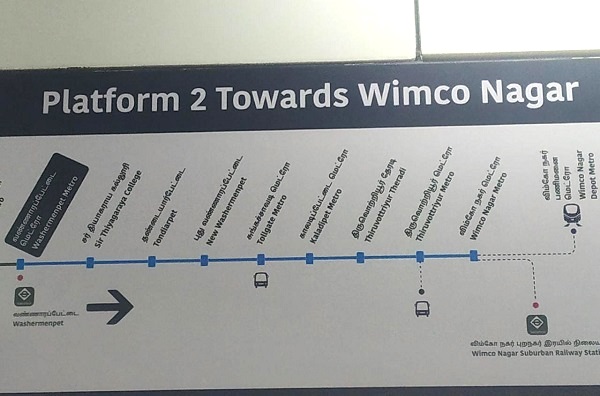 Trial runs / testing on this new extension began in December 2020 and it was certified fit for commercial operations by the Commissioner for Metro Rail Safety (CMRS) after a 3-day inspection last week.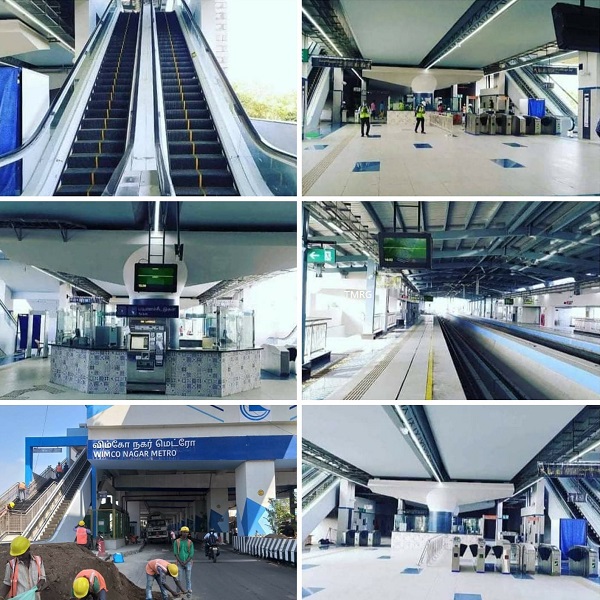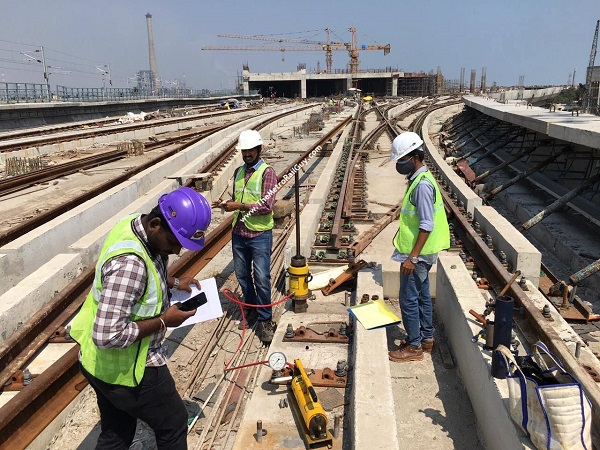 With today's development – the city's Blue Line has become 32.15 km long connecting Chennai International Airport with Wimco Nagar. From 45.1 kms, the entire Chennai Metro network with 2 lines has become 54.15 km large.
Chennai Metro is now once again the 3rd largest metro system in India after being briefly eclipsed in mid-January by the 48.1 km Bangalore Metro system when its Green Line extension to Silk Institute went live. That said, in Q3 2021, Bangalore will again regain number 3 position after its 7.5 km Mysore Road – Kengeri section of the Purple Line becomes operational.
For more updates, check out my Home Page!
– TMRG