Chennai Metro Rail Ltd (CMRL) last week invited Expression of Interest applications to lease 126 coaches for Chennai Metro's Phase 2 project.
These coaches of Package ARE04 are being leased to reduce high upfront system procurement cost, and CMRL revealed its intention to do so back in June 2020 through a procurement projection document.
CMRL plans to operate these coaches as 42 trains of 3 cars each (DMC+TC+DMC) for a period of 39 years on the new 45.8 km Line-3 (Madhavaram – SIPCOT 2) and 47 km Line-5 (Madhavaram – Sholinganallur) alongside 70 other trains of Package ARE02 that it intends to procure.
This EOI exercise is being performed to just gauge the response from the rolling stock industry. After this round, interested firms will be invited to participate in the actual RFP tendering process involving technical and financial bids.
Package: Phase – II / ARE04
Brief Scope: Chennai Metro Rail Ltd. invites Expression of Interest (EOI) for providing 126 cars (42 trainsets of 3 carsh each) on lease basis for CMRL Phase II network and maintaining these cars during their life cycle against payment of lease/rental charges by CMRL on the basis of hourly running of trainsets for passenger operation.
Duration of Contract: 39 years (including 4 years for initial supply & commissionig of trainsets and balance 35 years for life ycle of Rolling Stock)
Pre-EOI Meeting: August 19, 2021
EOI Submission End Date: September 21, 2021 at 01:00 PM
EOI Opening Date: September 22, 2021 at 03:00 PM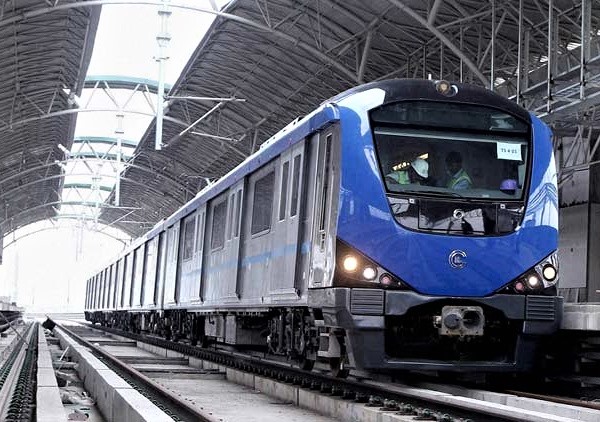 Unlike Phase 1 where CMRL procured 4-coach Alstom Metropolis trains, in Phase 2 CMRL will be operating 3-coach trains across all lines which can be expandable to 6-coaches in the future.
With this development, CMRL has set the procurement process into motion for all three Phase 2 rolling stock packages:
Back in 2017, Delhi Metro Rail Corporation (DMRC) was looking to lease 150 coaches for its Green Line, but nothing constructive came out of that so it'll be interesting how this plays out in Chennai, if at all.
For more updates, check out the Chennai section or my Home Page!
– TMRG