With station & viaduct works on Agra Metro Line-1's 8 km Priority Corridor grabbing all eyeballs, here's a post on the project's crucial train maintenance depot that is quietly shaping up.
This train maintenance depot of the 29.40 km Agra Metro Phase 1 project is under construction on a 16 hectare land parcel near the underground Taj Mahal Station (formerly known as Purani Mandi) to house the system's Alstom 3-coach rolling stock.
Construction for it is being carried out by Lisha Engineers through a Rs. 112.63 crore contract awarded by Uttar Pradesh Metro Rail Corporation (UPMRC) in October 2020 for Package AGCC-03 with a tight completion period of 18 months.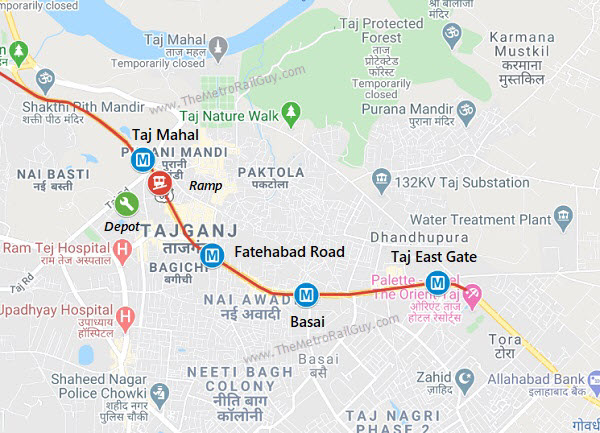 Per UPMRC's press release from this past week, 60% of the depot's civil construction has been completed (seems far-fetched to me) and track-laying will begin soon. Excerpt:
The civil construction work of integrated workshop, stabling yard (where trains are stabilised after revenue operation hours) and pit wheel lathe inside the metro depot is already being executed. Along with this, construction work of auto coach wash plant and underground tanks is also on the verge of completion.
Some snaps from UPMRC's MD's visit today: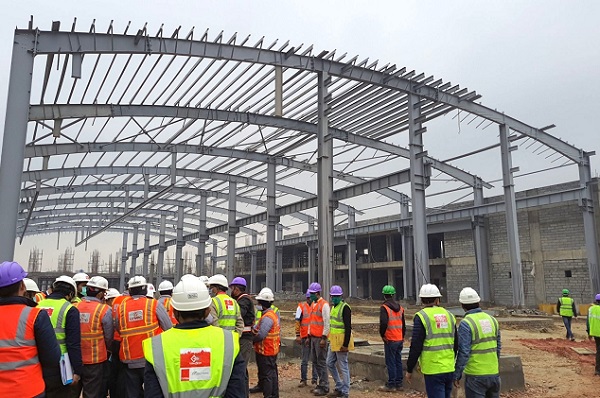 Additional snaps can viewed on UPMRC's Twitter page.
This past week, Larsen & Toubro delivered the first batch of ballastless tracks. They were awarded Kanpur Metro and Agra Metro projects' track-work contract KNPAGT-3 in January 2021.
For more updates, check out the Agra Metro section or my Home Page! Sign up for free instant email notifications on new posts over here. Like this post? See how you can support the site over here.
– TMRG