June 8, 2022 Update: Tender has been cancelled
May 14, 2022 Original Post: Chennai Metro Rail Ltd. (CMRL) on Thursday received zero bids to supply 210 standard gauge coaches after it attempted to open technical bids for rolling stock package ARE02.
These 210 coaches of Chennai Metro's Phase 2 project were intended to be operated as 70 train-sets of 3 cars (Configuration: DMC+TC+DMC) on the new 45.813 km Line-3 (Madhavaram – SIPCOT 2) and 47 km Line-5 (Madhavaram – Sholinganallur).
We'll know the official cause when news breaks out in the coming days, but I see the reason stemming from the STEP loan requirements laid out by the Japan International Cooperation Agency (JICA) which requires a significant percentage of Japanese content to be utilized.
These requirements have affected participation in other significant line 3 & 5 system contracts such as signalling and train control and head-hardened rails.
CMRL had invited tenders for this rolling stock contract in July 2021 with an unknown estimate and 1850 days deadline. They required the trains to conform to Grade of Automation-4 (GoA4) standards for "driverless" operations.
Brief Scope: Design, Manufacture, Supply, Testing, Commissioning of Standard Gauge Metro Rolling Stock (Electric Multiple Units)(210 cars) and Training of personnel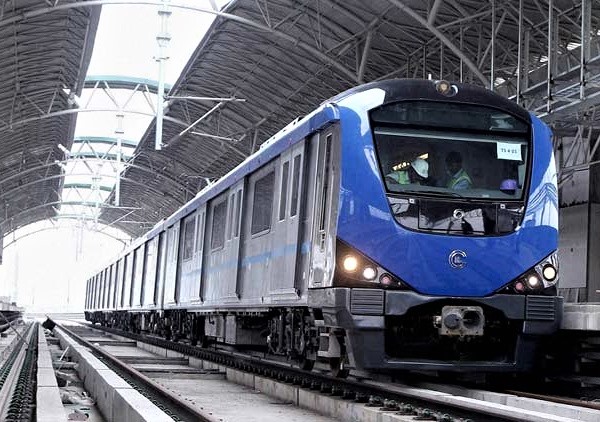 With this development, I expect the tender to be cancelled this coming week. A retender notice might take months to come out and hopefully with modifications to attract local rolling manufacturers (Alstom, BEML & Titagarh) who would have voiced their concerns during the pre-bid meeting.
CMRL has faced rolling stock tender difficulties throughout Phase 2. They had intended to lease out 126 coaches for both lines (Package ARE04) and only received one bid from Titagarh in November 2021. That tender was cancelled and a re-tender notice is still pending.
A bulk of Line-3's route is underground and access to majority of Line-5's route depends on Package UG-06's tunneling (tender was cancelled; re-tender is in progress), so purely from a timing perspective I'm not concerned if things drag out for another 2 years.
For more updates, check out the Chennai section or my Home Page! Sign up for free instant email notifications on new posts over here. Like this post? See how you can get early-access to updates and support the site over here.
– TMRG