Besides canceling 6 underground tenders, Chennai Metro Rail Ltd. in the past fortnight has also cancelled two rolling stock tenders for supplying 204 coaches to the 118.9 km Chennai Metro Phase 2 project.
Both tenders hadn't even reached the financial bid opening stage, so high bid values wasn't a reason. CMRL discharged both for unrelated reasons with an official message of "administrative reasons".
Of these 204 coaches, 78 of Package ARE03 were going to be procured for the 26.09 km Line-4 (Poonamallee – Light House), and 126 of Package ARE04 were going to be leased for the 45.8 km Line-3 (Madhavaram – SIPCOT 2) and 47 km Line-5 (Madhavaram – Sholinganallur).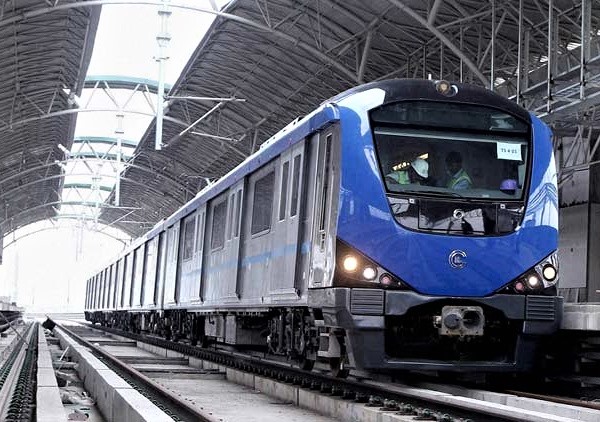 Line-4's Package ARE03
CMRL invited tenders for this 78 coach rolling stock package of Line-4 in December 2020 with a contract duration of 1340 days + 730 days (Defect Notification Period).
In September 2021, CMRL received 3 bids from Alstom Transport, BEML and Titagarh Wagons. Technical bid evaluation was underway for 2 months after which the tender process was abruptly scrapped in November end. CMRL last week re-invited bids for their procurement and the current bid opening date is February 17, 2022.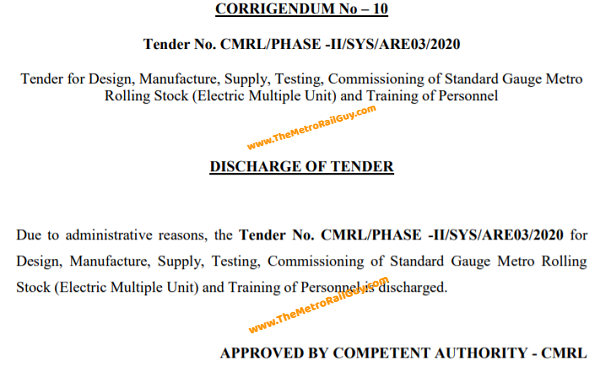 Lines 3 & 5's Package ARE04
CMRL invited EOI applications in August 2021 with a plan to lease 42 trains of 3 cars each for lines 3 & 5 for a period of 39 years. In November, they received just one application from Titagarh Wagons which wasn't considered as a positive response.
It remains to be seen if CMRL will re-invite EOI applications or convert the lease option into a regular procurement process, something that will require the approval and additional funds from JICA – the project's primary lender.
As I've mentioned in the past, back in 2017 Delhi Metro Rail Corporation (DMRC) was looking to lease 150 coaches for its Green Line, but nothing constructive came out of that. Chennai might face a similar fate.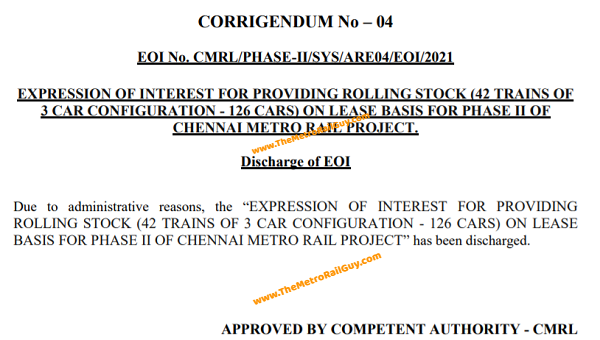 A third tender (Package ARE02) for procuring 210 coaches for lines 3 & 5 is still on track to have technical bids opened on December 23. Stay tuned to find out its bidders!
A list of Phase 2's civil & system packages and their status can be viewed here.
For more updates, check out the Chennai section or my Home Page!
– TMRG