Alstom Transport, BEML and Titagarh Wagons are the 3 firms that have submitted bids to supply 78 coaches for Chennai Metro Line-4's package ARE03 after Chennai Metro Rail Ltd (CMRL) today opened technical bids.
26 3-car trains on this line of the 118.9 km Phase 2 project will service Poonamallee Bypass – Light House through 28 (18 elevated & 10 underground) stations, and be stabled & maintained at Poonamallee Depot in western Chennai.
CMRL plans to run these trains in a DMC + TC + DMC configuration with the ability to operate at Grade of Automation level-4 for "driverless" Unattended Train Operations (UTO).
CMRL invited tenders for this rolling stock package in December 2020 with an unknown estimate and contract duration of 1340 days + 730 days (Defect Notification Period).
Package: Phase – II / ARE03
Brief Scope: Design, manufacture, supply, testing, commissioning of standard gauge metro rolling stock (electrical multiple units) and training of personnel for Chennai Metro Project Phase II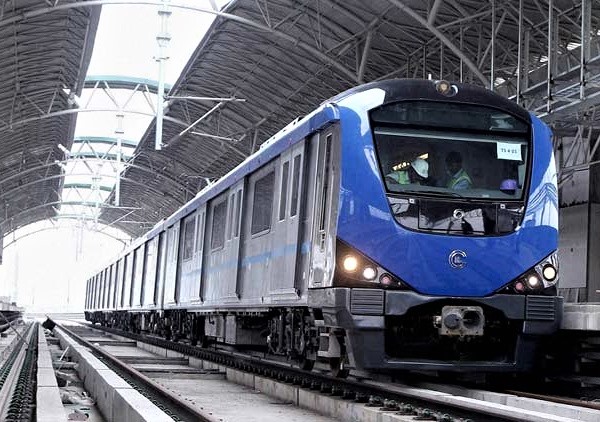 Interesting to see Titgarh bidding. After winning Pune's 102 coach contract, I've only seen them participate in Mumbai's Monorail tender.
Anyhow, the bids have now been sent for technical evaluation which can take a couple months to complete. When that is done, the financial bids of the technically qualified bidders will be opened to reveal who's the lowest bidder and most likely supplier.
For Phase 2's 3 corridors, CMRL in the past has revealed they are looking procure 288 coaches and wet-lease 126 coaches to run services. Here's a table with all 3 rolling stock packages:
Package ARE02's current bid opening date is November 23 while ARE04's bid opening date is October 29. A list of all Chennai Metro Phase 2 tenders (civil, systems) and their status can be viewed here.
For more updates, check out the Chennai section of The Metro Rail Guy!
– TMRG