Three construction firms have submitted bids for the civil construction contract of Mumbai Metro Green Line's Mogharpada Depot (Package CA-160) after Mumbai Metropolitan Region Development Authority (MMRDA) opened technical bids on Friday.
This new train maintenance depot will support operations on the 35.2 km Line-4 & Line-4A which is under construction to connect Wadala – Kasaravadavali – Gaimukh through 34 stations.
This is a retender for the depot. Its first tender notice was launched in August 2020 with a 36 month deadline and Rs. 596.60 crore estimated construction cost. That tender was canceled in May 2021 prior to which MMRDA consistently pushed back its submission deadline via 14 corrigendums.
The new tender documents indicate the depot's layout has drastically been altered with its footprint reduced from 41 to 35 hectares. While the contract duration remains the same at 36 months, the estimated cost has shot up to Rs. 711.34 crore.
Bidders
NCC Ltd.
Rithwik Projects Pvt. Ltd.
Vishwa Samudra Engineering Pvt. Ltd.
Brief Scope: Construction of depot infrastructures comprising stabling yard, operational control centre and administrative building, maintenance and workshop buildings. auxiliary substation, staff quarters, architectural finishing, plumbing, earthworks for land development, compound wall, road approach, bridge connecting to depot, underground utility ducts, drainage system, design and build of ETP and STP, etc. including architectural finishing works and design and build of pre-engineered building structures of car depot at Mogharpada for Metro Line-4 and 4A of Mumbai Metro Rail Project of MMRDA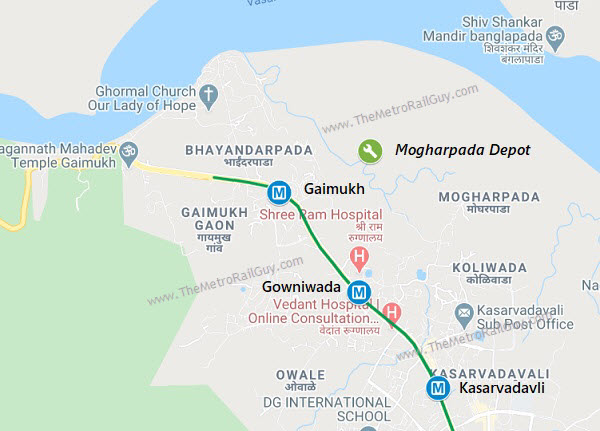 Mogharpada Depot with double-decker sheds was originally planned as the largest metro depot in the city, slightly larger than the Yellow Line's Mandale Depot. In its new avatar, it'll consist of 16 stabling lines (SBLs) for 32 trains, with another 16 SBLs planned in the future. It'll also consist of 5 inspection bay lines (IBL), with another 5 planned in the future.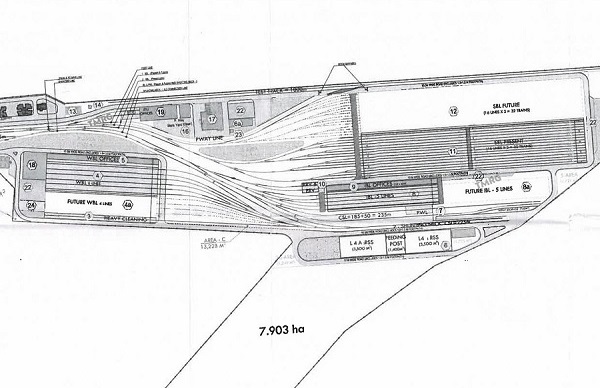 The bids have now been sent for technical evaluation which can take a couple months to complete. When that is done, the financial bids of the technically qualified bidders will be opened to reveal who's the lowest bidder and most likely contractor.
The depot will initially house 39 x 6 trains (plus more in the future for Line-10 & Line-11). A Rs. 1853.28 crore contract for those trains was awarded to Bombardier (acquired by Alstom Transport) in March 2021 which pulled out in February 2022 citing delays in the execution of the line's civil work. A new tender notice for their acquisition is pending.
For more updates, check out the Mumbai section or my Home Page! Sign up for free instant email notifications on new posts over here. Like this post? Get early-access to updates and support the site over here.
– TMRG