Tunnel boring machine manufacturer Herrenknecht on Tuesday completed factory acceptance tests (FAT) on S-1073B – their 1st of 4 machines for 26.1 km Line-4 of the 118.9 km Chennai Metro Phase 2 project.
Back in 2017-2020, this 110m long Ø6.67m diameter Earth Pressure Balance machine, then branded as S-1073 and nicknamed Krishna-1, was deployed by CEC-ITD-Tata JV to build 3 tunnels for Package UGC-04 of the 33.5 km Line-3 (Aqua Line).
Following its final breakthrough at Dadar Station in December 2020, it was dismantled and taken to Herrenknecht's Tamil Nadu plant in Thiruvallur District's Alinjivakkam Village for refurbishment.
The machine, now rebranded as S-1073B, will be deployed by ITD Cementation for Line-4's 10 km underground section between Power House Ramp – Light House Station. This section consists of roughly 16 kms of TBM tunnels (up & down line).
More specifically, the machine will be deployed to construct 5.15 km Package UG-01 (Light House – Boat Club) from Light House Station's TBM Launch Shaft at Marina Beach.
Per CMRL, the machine will be lowered into the launch shaft in May 2023 from where it'll tunnel west and get retrieved from Boat Club in May 2025, which to me sounds quite ambitious.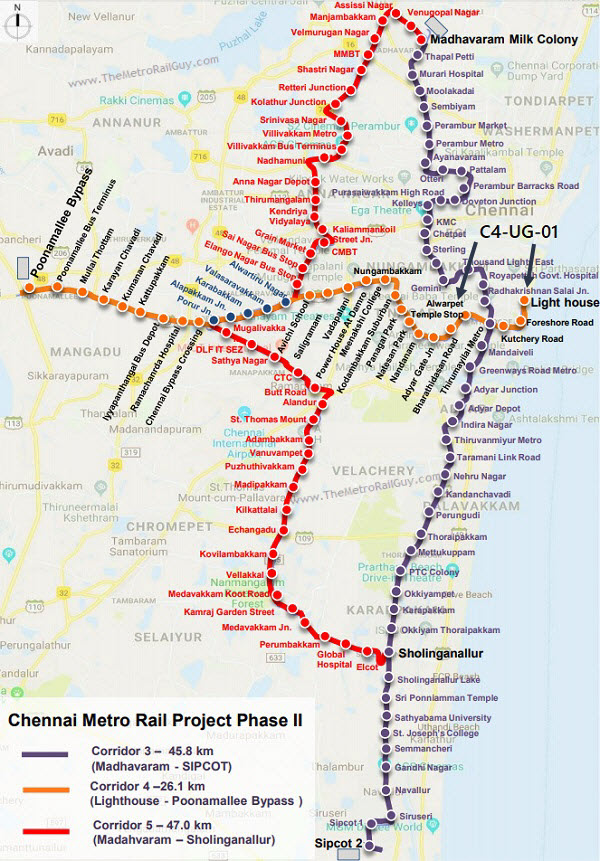 Chennai Metro Rail Ltd (CMRL) had awarded ITD Cem with Line-4's two underground contracts in January 2022 with a combined contract value of Rs. 3743.24 crore and 48 month deadline.
ITD in December 2022 had cast the 1st of roughly 9000 tunnel segments at their Muthukadu Casting Yard along ECR Road – view images here.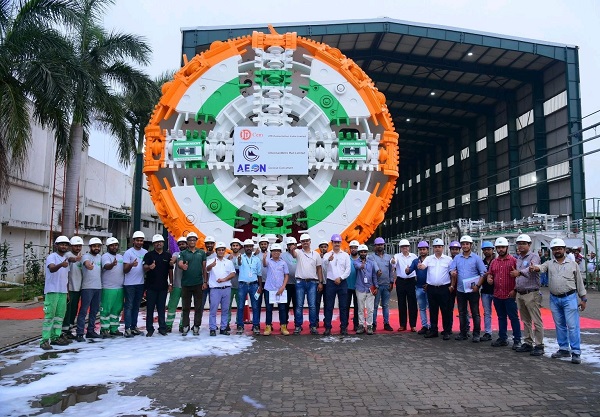 With this development, FAT for 3 more TBMs are now pending – 2 refurbished and 1 new machines. Like S-1073, two of those were previously deployed to build Mumbai Metro's Line-3 (S-1074 & S-1075) which I presume will be rebranded with serial numbers of S-1074B and S-1075B.
For more updates, check out the Chennai section or my Home Page! Sign up for free instant email notifications on new posts over here. Like this post? Get early-access to updates and support the site over here.
– TMRG