Sam India Builtwell – Gulermak JV on Wednesday evening erected their first U-girder to construct the elevated viaduct for a 7.473 km extension of Delhi Metro's Magenta Line (Line-8) between Haiderpur Badli Mor and Ashok Vihar.
This 28 meter long U-girder weighs approximately 165 tons and was launched using two rolling gantry cranes, instead of two typical mobile launching cranes, just north of Majlis Park Station in the Mukundpur neighborhood.
The team had started casting U-girders at their yard in January 2021, then launched the first pier cap in April, and plan to ultimately launch approximately 600 U-girders by mid-2023.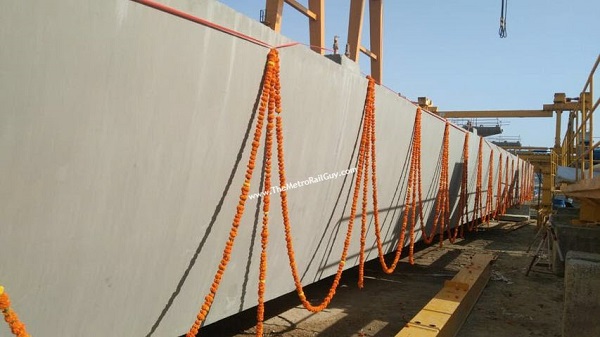 This development comes just 11 months after Sam India – Gulermak JV was awarded this section (Package DC-03R) of the Delhi Metro's 65.1 km Phase 4 project in June 2020 with a contract value of Rs. 766.12 crore and deadline of 30 months.
In September 2020, this package became the 38.235 km Magenta Line's third and penultimate package, where construction work started, for its 28.92 km extension between Janakpuri West – RK Ashram.
Besides constructing this section's viaduct viaduct, Sam India – Gulermak will build siding lines, a connection to the existing Mukundpur Depot, and 4 stations at Bhalswa, Majlis Park (interchange with Pink Line), Azadpur (interchange with Pink & Yellow lines) and Ashok Vihar. The line's viaduct will also partly be integrated with a PWD flyover between Azadpur and Derawal Nagar on G.T. Road.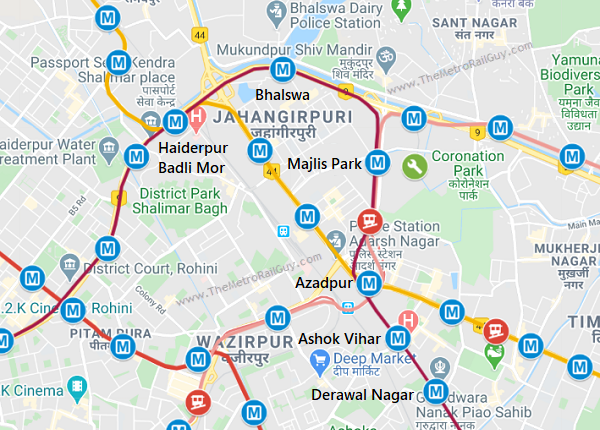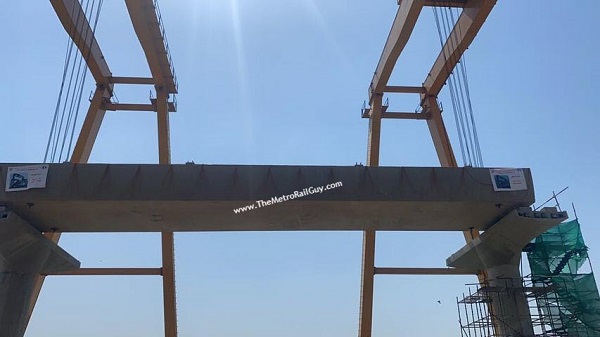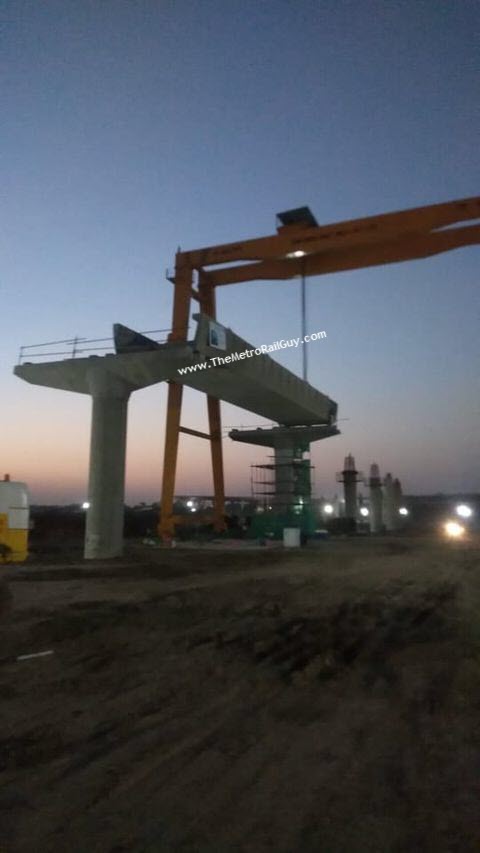 With this, U-girder launching activity in Phase 4 is now underway for 3 out of 4 elevated packages. The other two include Magenta Line's DC-01 (Janakpuri West – Haiderpur Badli Mor) and Pink Line's DC-02 (Maujpur – Majlis Park)
Meanwhile, there's still word on when the tender notice for the Magenta Line's DC-05 stretch will be published.
That 7.46 km section (Derawal Nagar – RK Ashram) with 6 stations is Phase 4's longest underground section and the only one where a tender notice is pending. Per an industry source, it might be out after DMRC has finalized contractors for the Silver Line's 3 packages (DC-07, DC-08 & DC-09) which is at least 4 months from happening. I really hope that's not the case.
For more updates, check out my Home Page!
– TMRG