BEML Ltd. was today declared as the lowest bidder among 4 firms to manufacture and supply 318 new metro coaches (rolling stock) for the 73.92 km Bangalore Metro Phase 2, 18.23 km Phase 2A and 37 km Phase 2B projects.
Bangalore Metro Rail Corporation Ltd. (BMRCL) will deploy these coaches from Package 5RS-DM in 6-car formations across 2 lines: 21 km Pink Line (Reach 6) and 56 km Blue Line (ORR Line & Airport Line).
Here's a breakdown of how the new coaches are intended to be distributed, as shared in March 2021 when BMRCL was scouting for a General Consultant. This is of course subject to change.
| | |
| --- | --- |
| Line | Coaches |
| Phase 2: Pink Line (Kalena Agrahara – Nagawara, 21.386 km) | 96 (16 x 6) |
| Phase 2A: Blue Line (Silk Board – KR Puram, 18.2 km) | 96 (16 x 6) |
| Phase 2B: Blue Line (KR Puram – Airport, 37 km) | 126 (21 x 6) |
BMRC had invited bids for this contract in September 2022 with an unknown estimate and delivery timeframe. Technical bids were opened in February 2023 to reveal 4 bidders.
Financial Bid Values
Note: All 4 firms submitted bids in different combinations of INR + EURO + USD + JPY. Below I've shown the INR equivalent and cost per car in parenthesis.
| | |
| --- | --- |
| Firm | Bid (per car) |
| BEML | 3176.43 crore (9.99 cr) |
| Alstom Transport India | 3821.01 crore (12.02 cr) |
| Titagarh Wagons | 4686.14 crore (14.74 cr) |
| CAF | 4757.34 crore (14.96 cr) |
Brief Scope: Design, Manufacture, Supply, Installation, Testing and Commissioning of 318 Nos. of Standard Gauge Metro Cars and Training of Personnel upto fifteen (15) years under Bangalore Metro Rail Project Phase-2, 2A and 2B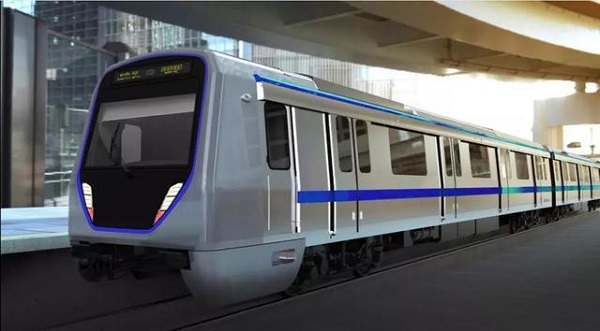 This contract will be funded by the Japan International Cooperation Agency (JICA) with whom the Government of India signed a Rs 3,717 crore loan agreement in March 2021 to procure critical systems such as rolling stock, CBTC signaling and platform screen doors.
BMRCL's estimate remains unknown, so I can't provide an assessment of how BEML's bid is placed. But looking at BEML's bid relative to others and the time lost so far in bidding, this will definitely be awarded to BEML – with or without negotiations.
If a contract is signed in Q3 (July – Sept) 2023, then we should see the first prototype train rolling out of BEML's local Bengaluru facility in CV Raman Nagar in Q1 2025.
This is one of the largest metro rolling stock contracts in recent times, just a little larger than Delhi Metro's 312 coach RS-17 contract for Phase 4 which was awarded to Alstom in October 2022. The largest ongoing contract is for Mumbai Metro Line 2 & 7's 576 coaches which BEML is currently fulfilling.
Phase 2 project's 21.38 km Pink Line (Kalena Agrahara – Nagawara) is in the most advance stage of construction among the 2 lines, so I reckon Kothanur Depot will be the recipient of the first train-set. With tendering and construction delays slowing things down, I see the start of commercial operations happening no sooner than mid-2025.
For more updates, check out the Bangalore section or my Home Page! Sign up for free instant email notifications on new posts over here. Like this post? Get early-access to updates and support the site over here.
– TMRG