After a painfully long wait, Navi Mumbai Metro – India's 16th metro system – is now live! Commercial operations started on Friday at 3 pm without any formal inauguration ceremony on 11.1 km long Line-1 which connects CBD Belapur Terminal – Pendhar via 11 elevated stations.
Owned by City and Industrial Development Corporation (CIDCO) and managed by Maharashtra Metro Rail Corporation (Maha Metro), this 12 year long project has been riddled by legal hurdles, major contractor issues, poor project management by CIDCO and an apathetic state government crossing party lines.
CIDCO had received conditional / provisional approval to start operations in June 2023 from the Commissioner of Metro Rail Safety (CMRS), but delayed its inauguration to accommodate the schedule of India's Prime Minister and other senior ministers.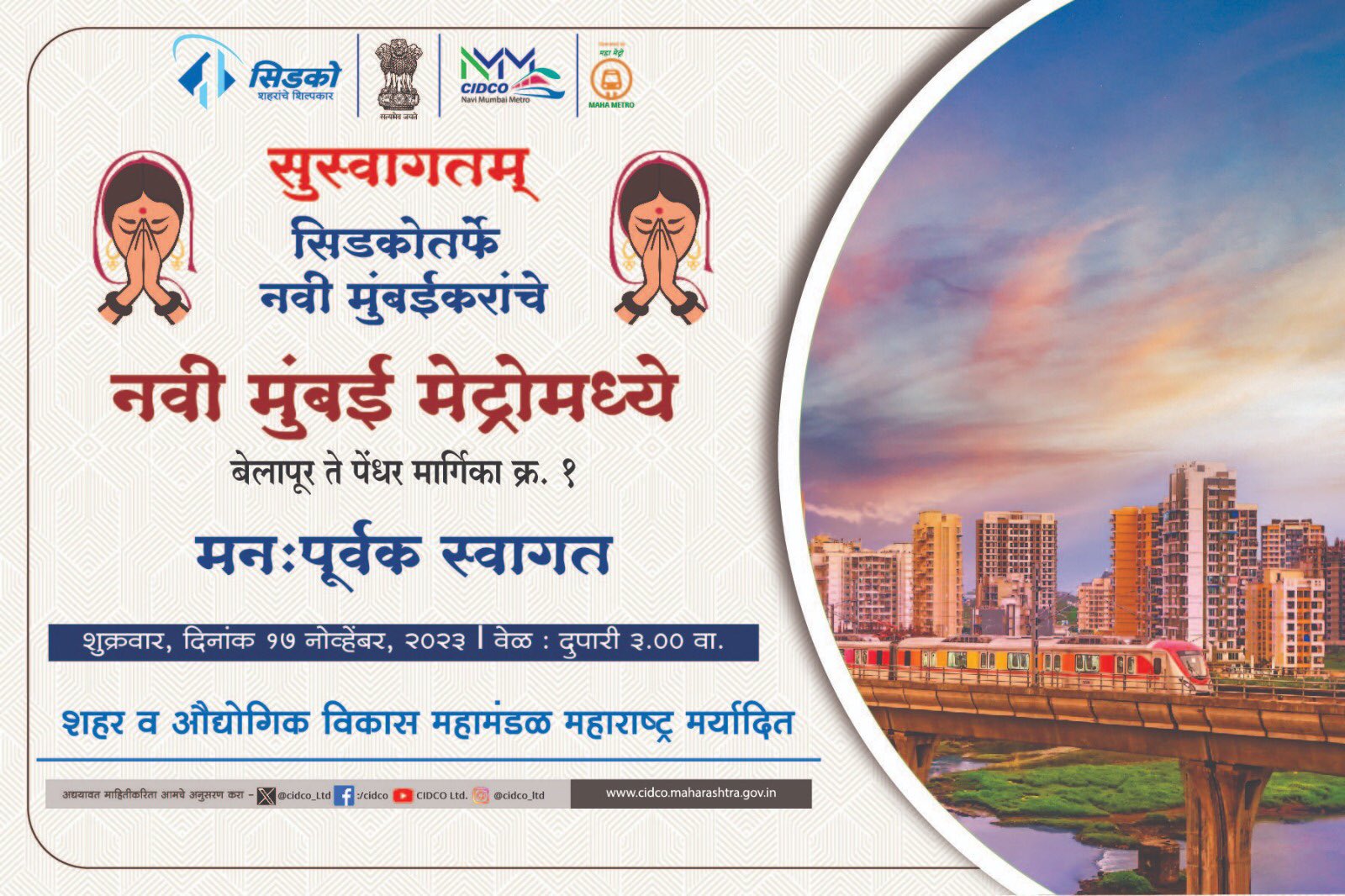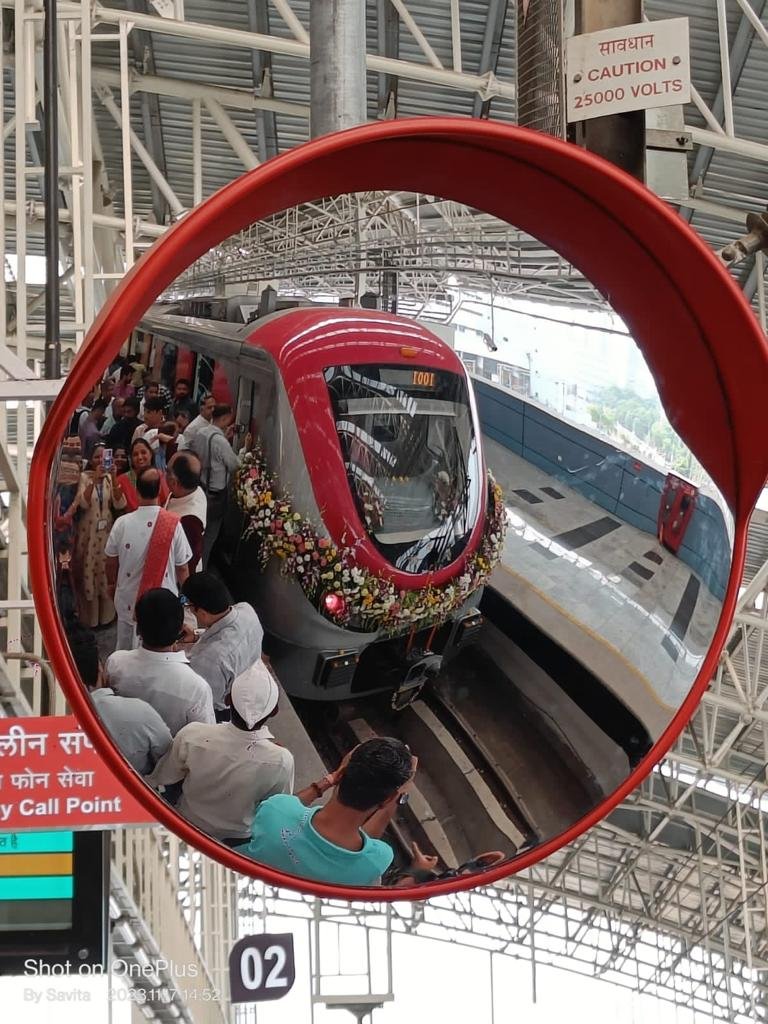 Line-1's elevated viaduct was built by NCC (Package CA1) and J Kumar Infraprojects (Package CA2). In 2021, J Kumar made a comeback to complete pending civil works at 5 stations, previously awarded to San José Constructora – Mahavir Roads – Supreme Infra JV.
The system is equipped with just eight 3-coach CRRC train-sets, which were built at CRRC's Zhuzhou plant in China as a part of a 300 million yuan (then approx. Rs 295 crore) contract awarded in July 2014. Its signaling, telecommunications, and automatic fare collection (AFC) systems were installed by Ansaldo STS.
A full list of civil and system contractors can be viewed here.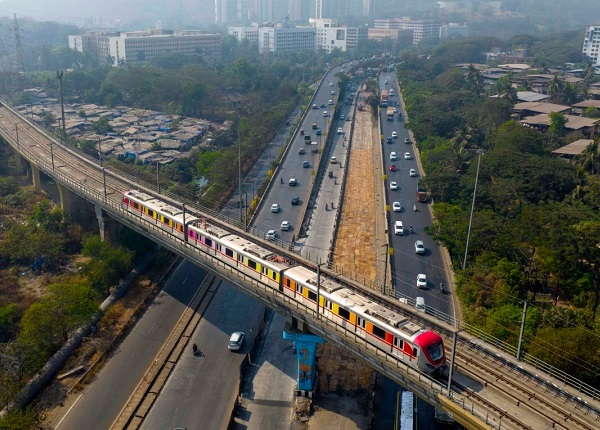 The line's 11 stations are located and named Belapur Terminal, RBI Colony (erst. Sector 7), Belpada (erst. CIDCO Science Park), Utsav Chowk, Kendriya Vihar (erst. Sector 11), Khargar Village (erst. Sector 14), Central Park, Pethpada, Amandoot (erst. Sector 34), Panchanand and Pendhar.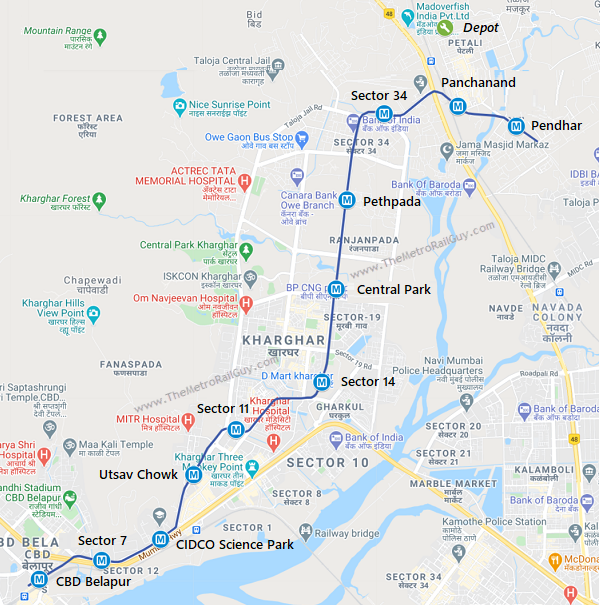 The line's viaduct includes a roughly 100m long steel open web girder (OWG) bridge, launched in 2018, over the Indian Railways' line near Panchanand Station.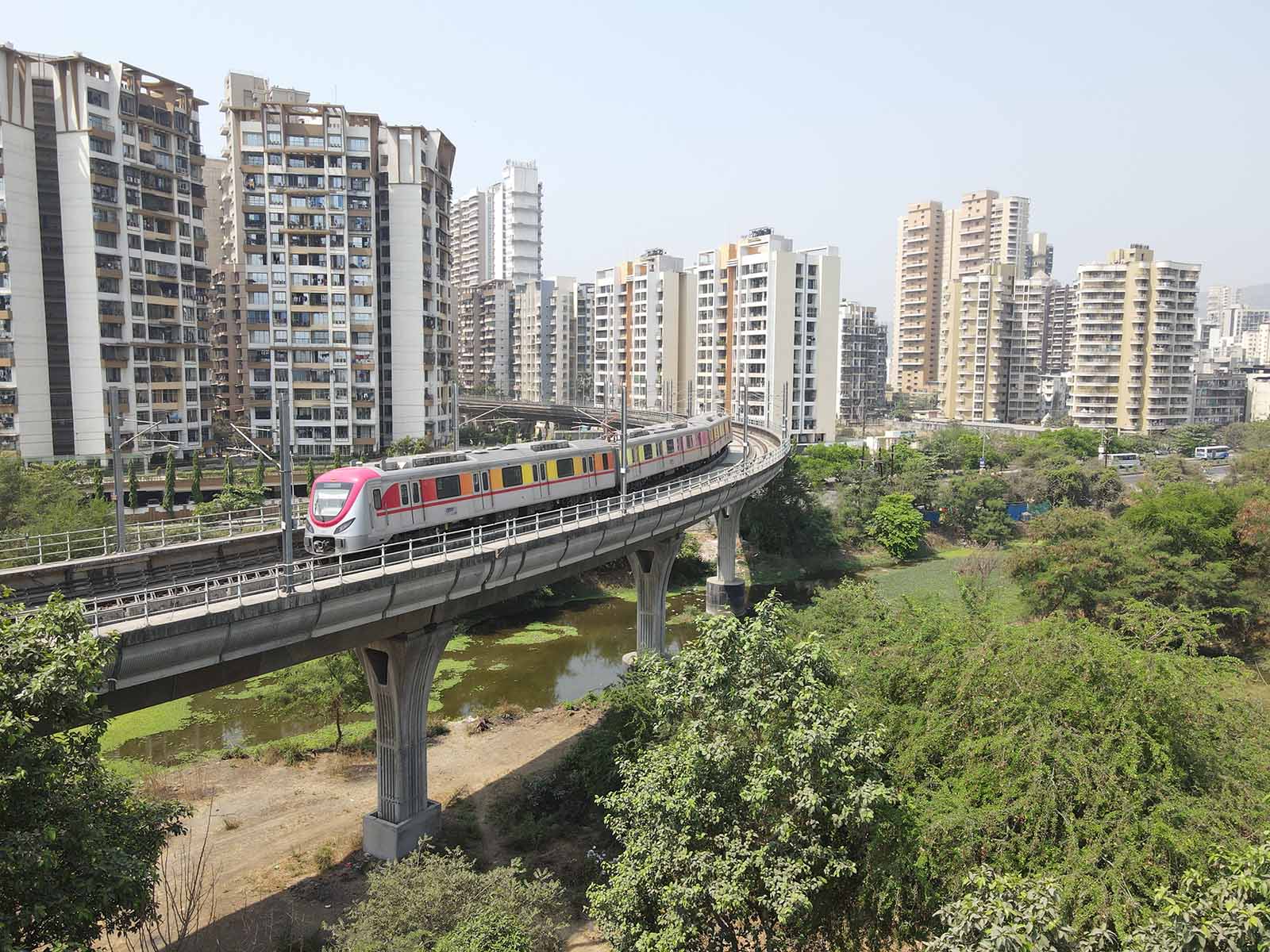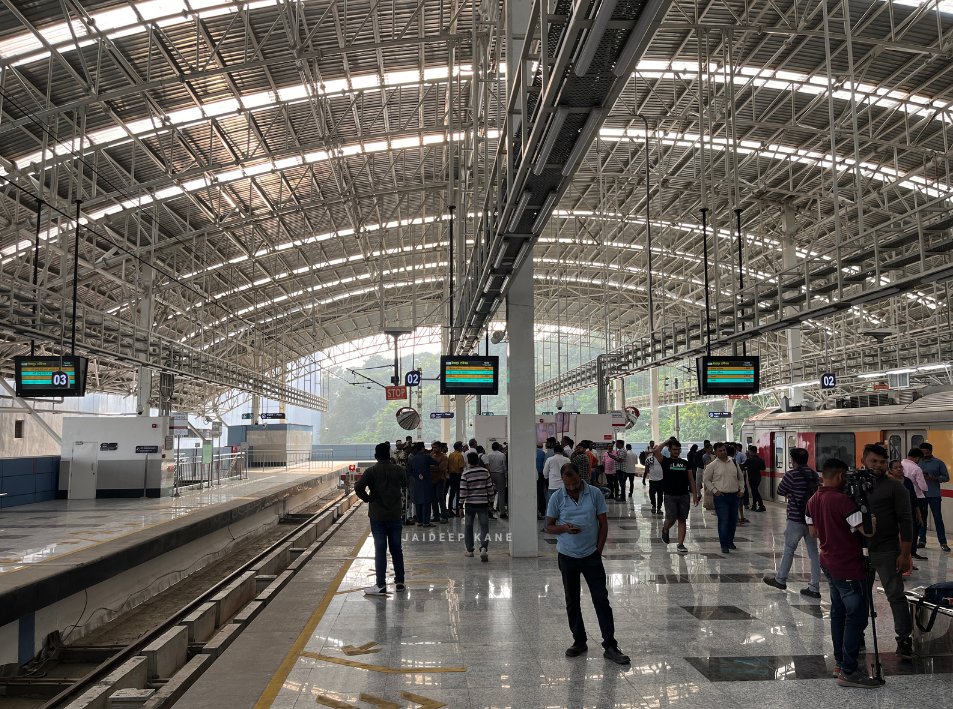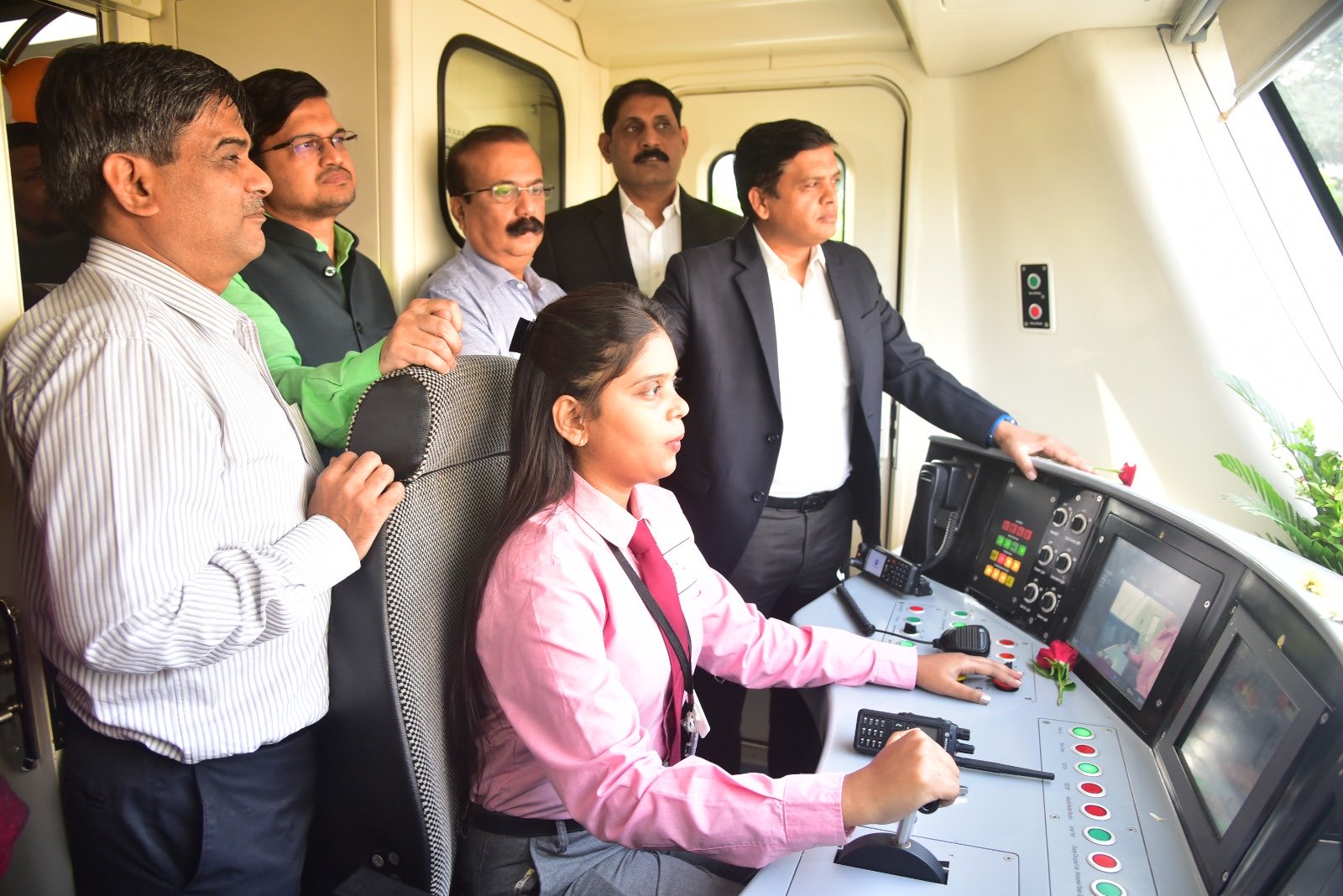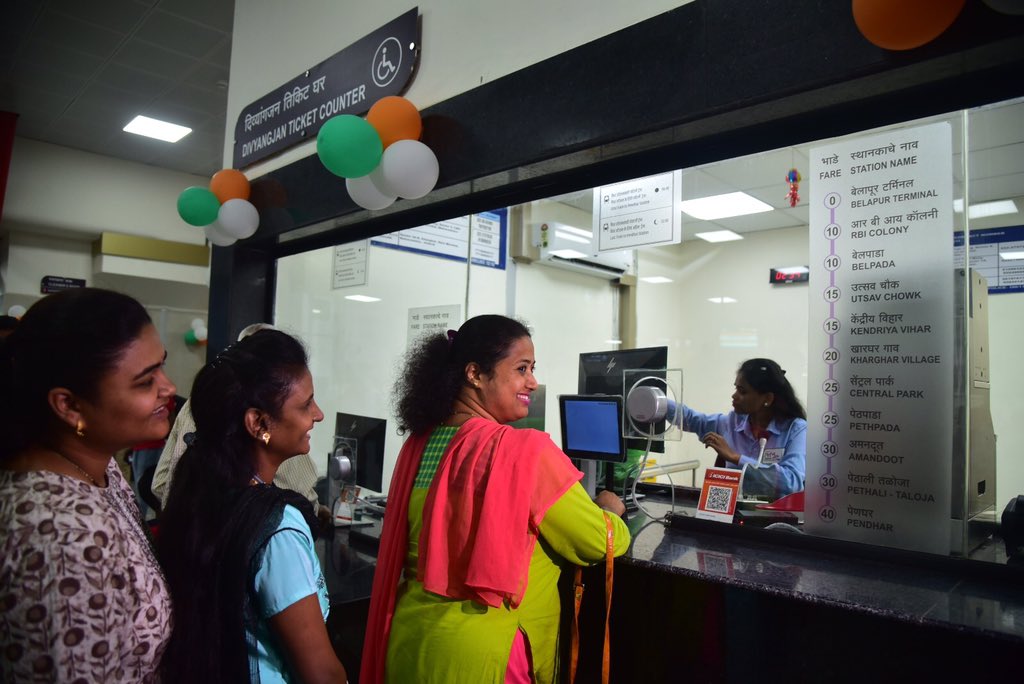 From November 18, regular commercial operations will start at 6 am with trains running every 15 minutes until 10 pm. Here's the fare chart (ticket prices) which is based on distance:
Rs. 10 for 0 to 2 KM
Rs. 15 for 2 to 4 KM
Rs. 20 for 4 to 6 KM
Rs. 25 for 6 to 8 KM
Rs. 30 for 8 to 10 KM
Rs. 40 for beyond 10 KM
Jaideep Kane on YouTube has uploaded an incredibly detailed video of his first ride. Check it out:
CIDCO claimed over 5000 users had taken a ride in the first 4 hours of operations, so I'm curious to see what the numbers look like this weekend and after 3 months when joy rides become insignificant, especially since the line north of Central Park passes through some sparsely developed neighborhoods.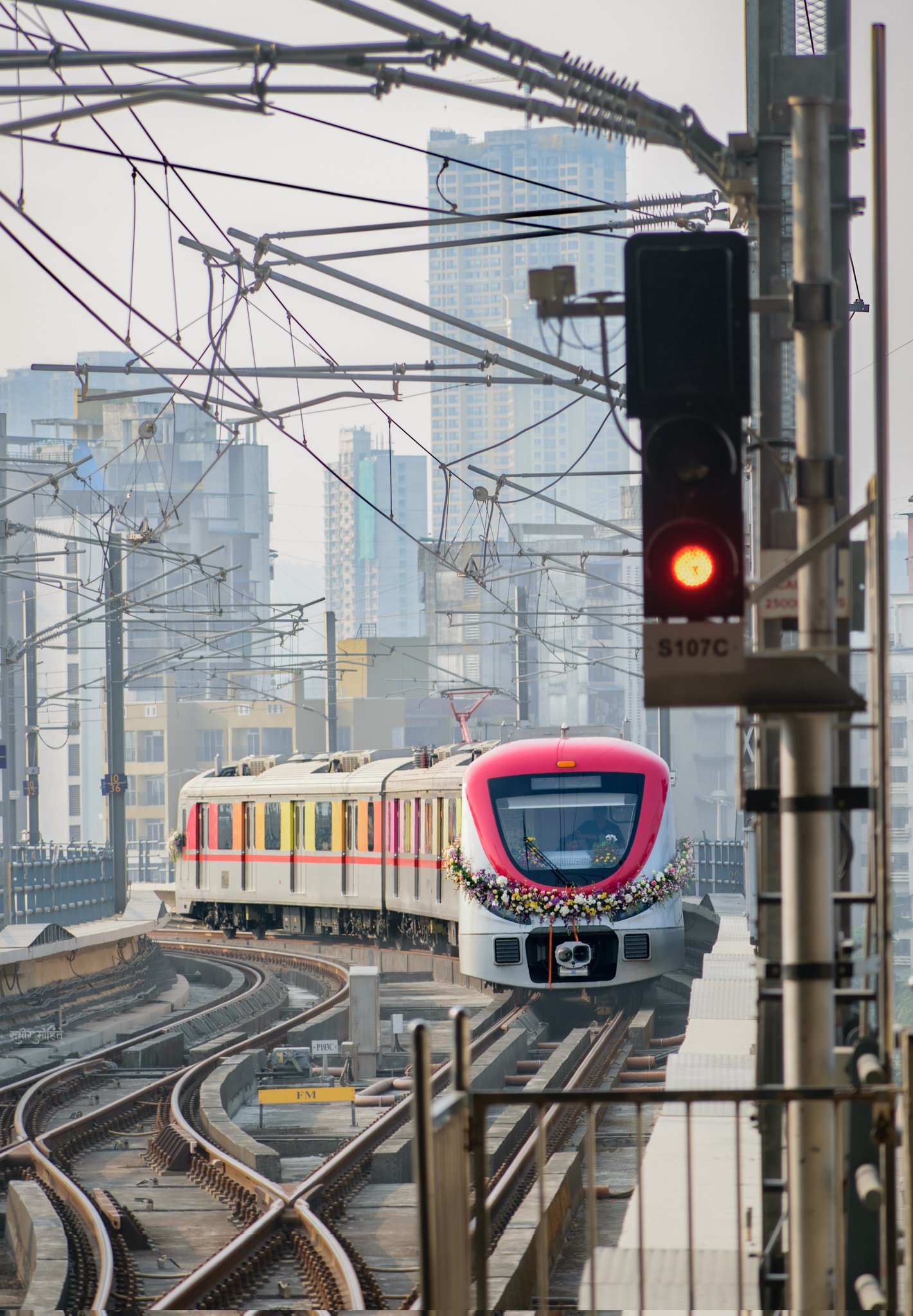 With this line now operational, the Mumbai Metropolitan Region (MMR) now has 2 metro systems and 4 metro lines totaling 57.6 km.
There's disappointingly no other metro lines in the pipeline actively being pursued by CIDCO. Detailed Project Reports (DPRs) for 7.12 km Line-2 (MIDC Taloja – Khandeshwar) and 3.87 km Line-3 (Pendhar – MIDC Taloja) were prepared by RITES and geotechnical soil investigation was performed in 2020, but there's been no interest in execution.
Appointed by CIDCO, the Delhi Metro Rail Corporation (DMRC) in July 2020 had invited tenders to assign a Detailed Design Consultant (DDC) for these lines, which are merely extensions of Line-1, but cancelled the bidding process per CIDCO's instructions.
I suspect we'll see more interest being taken after the Navi Mumbai International Airport (NMIA) opens up, which I reckon would happen in 2025.
For more updates, check out the Navi Mumbai section or my Home Page! Sign up for free instant email notifications on new posts over here. Like this post? Get early-access to updates and support the site over here.
– TMRG