On Friday, India's Minister for Road Transport & Highways inaugurated Nagpur's 3.14 km double-decker flyover on Wardha Road to carry vehicles on the first level and Nagpur Metro's Orange Line on the second level.
This is the first of three double-decker viaducts planned in Nagpur Metro's Phase 1 project. The other two are under construction at Gaddigodam (4.375 km) on Kamptee Road also for the Orange Line and at Prajapati Nagar (1 km) on Bhandara Road for the Aqua Line.
The design of this structure on Wardha Road – spanning between Sonegaon Police Station and Ajni Square was finalized in September 2015 after which the NMRCL revealed a model to the public.
To facilitate its construction, NCC and Matte Associates in November 2016 demolished a 15 year old flyover at Chatrapati Chowk in an operation that lasted 8 days. The first segment was launched in September 2017 and the first cantilever wing, to carry vehicular lanes, in March 2018.
The Orange Line's first 13 km section connecting Khapri – Sitabuldi was inaugurated on March 8, 2019, and the station at Ajni Chowk just opened up on October 22. The three, extremely high, stations located within this section are located at Ujwal Nagar, Jayaprakash Nagar and Chhatrapati Square.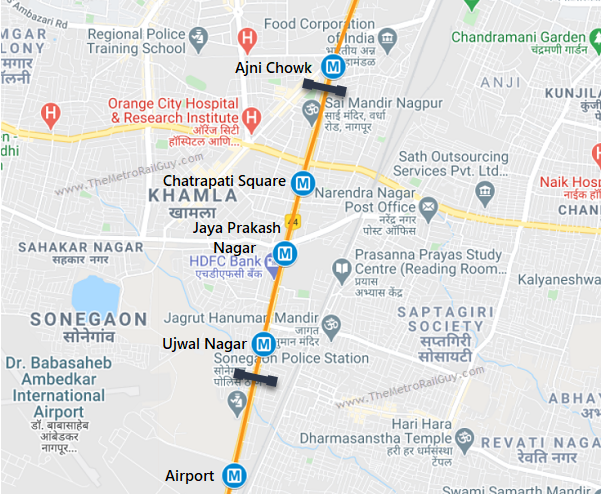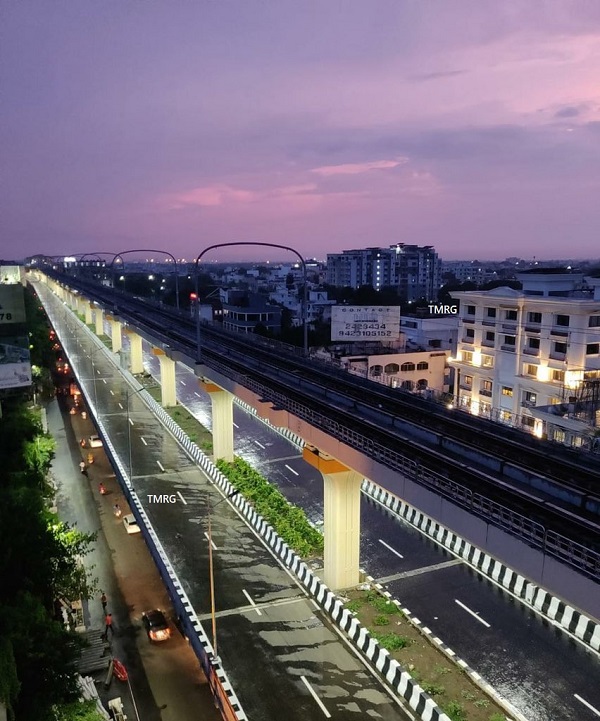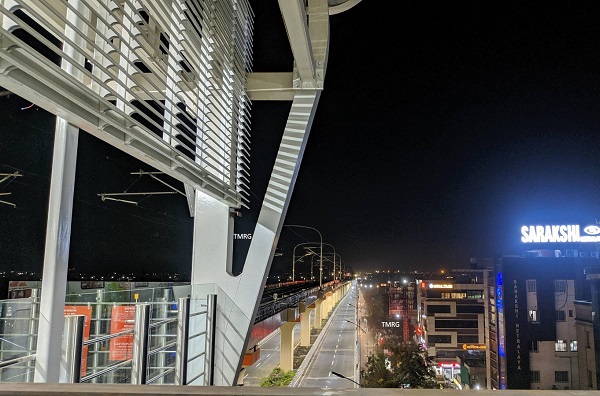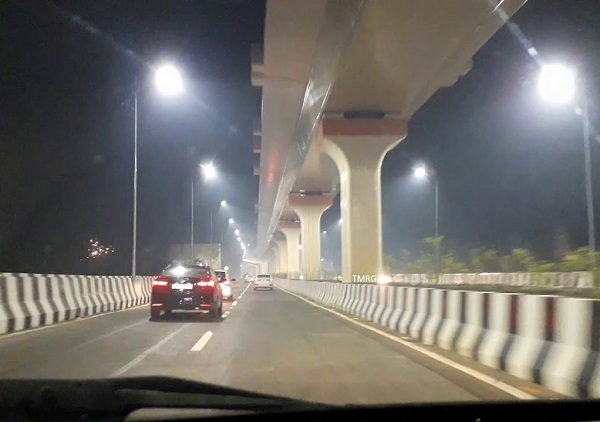 Some nice videos on YouTube:
Similar structures already exist in varying lengths in Jaipur, Kochi & Chennai, and are being built in Bengaluru (Jayadeva Hospital Intersection), Delhi (Mehrauli – Badarpur Road, Wazirabad Road), Pune (Nalstop Chowk, Ganeshkhind Road) and Mumbai (Mira Bhayandar).
Besides this, the Manish Nagar ROB – which connects up to this double decker viaduct – was also inaugurated. A bowstring bridge for that over the Central Railways' line was pushed into place back in September – see details and images.
For more updates, check out the Nagpur section of The Metro Rail Guy!
– TMRG