In south-central Bengaluru, a key interchange station at Rashtriya Vidyalaya Road has started taking shape for Bangalore Metro's 73.92 km Phase 2 project.
Workers from HCC – URCC JV here are constructing a new station box for the 19.14 km Yellow Line (RV Road – Bommasandra) which was awarded for Reach 5 Package 3's construction in June 2017 through a Rs. 797.29 crore contract with a 36 month deadline.
When ready in 2023, this station will allow riders to transfer to and from the Green Line's RV Road Station which was built by IVRCL – CR18G JV along with NCC (viaduct) for the 42.30 km Phase 1 project's Reach 4.
HCC – URCC JV's 6.34 km section includes an approximately 3.2 km long double decker viaduct on Marenahalli Road for vehicles and metro trains, with 5 new stations at RV Road, Ragigudda, Jayadeva Hospital, BTM Layout and Central Silk Board.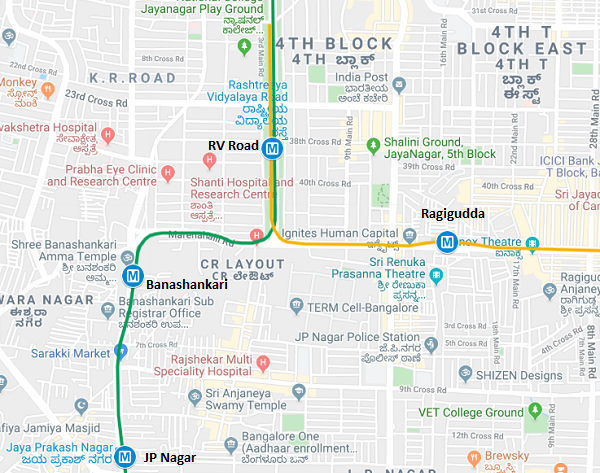 Back in 2016, BMRCL realigned the Yellow Line to the west side of the existing Green Line's station after opposition from local residents. In November 2019, HCC – URCC completed launching segments for the Yellow Line's span above the Green Line at a height of 19.8m above the road level.
Here are some snaps from BMRCL's latest December 2020 newsletter and from followers: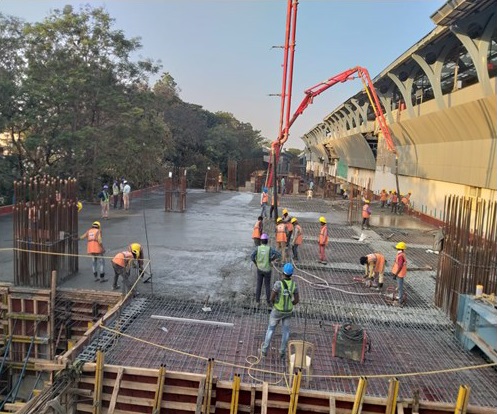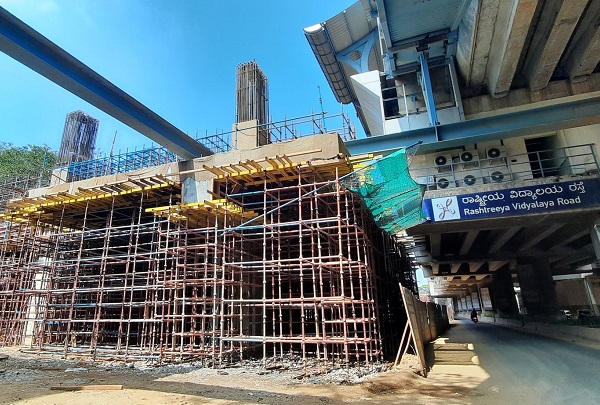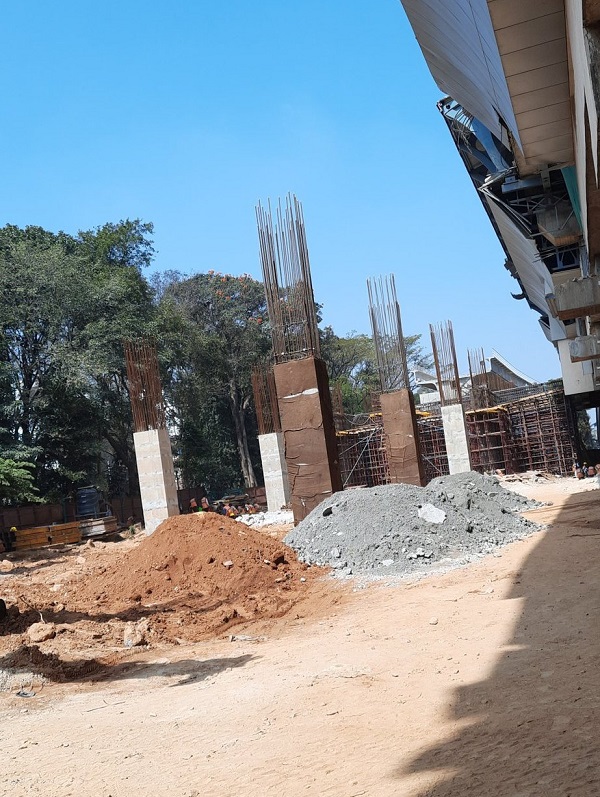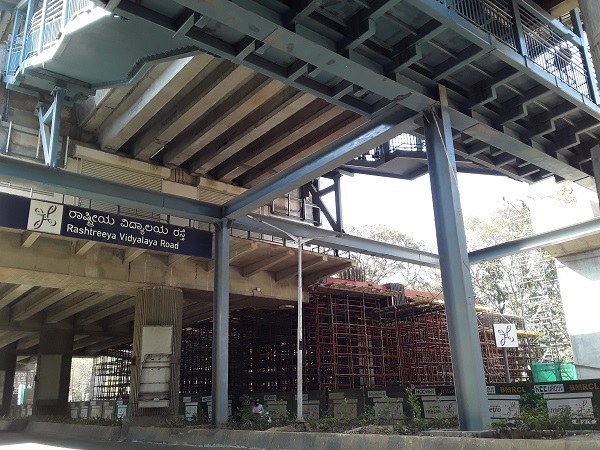 A recent article by Naveen Menezes in Bangalore Mirror mentioned CRRC will begin supplying 36 6-coach trains from the second half of 2022, but I imagine the first batch of trains will be deployed on the purple and green lines which are being extended in Phase 2 in all four directions to places like Whitefield and Kengeri.
The Green Line's Silk Institute extension just opened up, and the rest 3 extensions are in a comparable or more advanced stage of construction to the Yellow Line, so BMRCL will immediately require new trains to maintain the current level of frequency on the purple and green lines.
The start of operations at RV Road Station largely depends on the completion of the Jayadeva Station (interchange for Yellow & Pink lines) and I see operations here starting no sooner than mid-2023 at this time. BMRCL hasn't announced their game plan for the Yellow Line, but I imagine it will open up in two stretches – Bommasandra to Silk Board (along Hosur Road) and Silk Board to RV Road.
For more updates on India's metro systems, check out my Home Page!
– TMRG
Subscribe to Free Email Notifications