Bangalore Metro Phase 2A – Information & Map
Menu: Construction Updates | Overview | Phase 1 Info | Phase 2 Info | Phase 2A Info | Phase 3 Info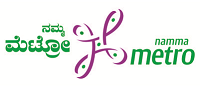 Phase 2A Information
Phase 2A of the Bangalore Metro project with 1 new 17 km elevated line, connecting KR Puram with Central Silkboard along the Outer Ring Road (ORR), was first announced at the Invest Karnataka Summit in February 2016 and is planned to be constructed along with the 73.95 km Phase 2 project. The Bangalore Metro Rail Corporation invited bids for geotechnical investigation and DGPS, topographic, land & property surveys in June 2016. The line's Detailed Project Report, prepared by BMRCL's in-house team, was revealed in November 2016 and estimates the line's construction & system procurement to cost Rs 4202 crores.
The Karnataka government's cabinet approved the project's DPR in March 2017. Instead of relying on foreign lenders, the BMRCL plans to fund this line through what it calls an innovative financing model in which private entities are currently being engaged to pitch in anywhere from 25% to 50% of the line's construction cost (Rs. 1100-2100 crores) and in return be granted exclusive advertising and leasing rights within the stations to monetize on their investment. As of August 2017, the BMRCL has signed only 1 MoU worth Rs 100 crore and the start of construction work is contingent upon more firms signing up.
New Line:
#5 – Brown Line – KR Puram – Central  Silkboard (17 km)
Note – Official line color has not yet been announced
Stations: 13 at KR Puram (interchange with the under construction Purple Line), Mahadevpura, DRDO Sports Complex, Doddanakundi, ISRO, Marathahalli, Kodibisanahalli, Kadubeesanahalli, Bellandur, Ibbalur, Agara Lake, HSR Layout, Silk Board (interchange with the upcoming RV Road – Bommasandra line).
Depot: Trains on the ORR line will be stabled and & maintained at the existing Baiyappanahalli  Depot. Some of the Purple Line's existing stabling lines will be re-purposed for this line and due to that, a new depot for the Purple Line has been proposed at Kodugodi near Hope Farm Junction (view suggested layout) where government land is available. At a later stage, the Baiyappanahalli Depot will exclusively be used by this new line's trains while the Purple Line's trains will be stabled & maintained at Kodugodi and the upcoming Challaghatta Depot.
Rolling Stock: BMRCL plans to initially procure 20 6-coach trains and operate them in a DMC-TC-MC+MC-TC-DMC formation from the get-go.
For more information, see the line's Detailed Project Report.
The embedded map below shows the exact location of all stations and can be zoomed into!
Key for map below: Phase 1 | Phase 2 | Phase 2A | Phase 2B
List of Major Contractors
| | | |
| --- | --- | --- |
| Contract | Scope | Contractor |
| KRP-CSB-05 | DGPS, Topographic, Land & Property Survey | Unicorn Surveys |
| KRP-CSB-06 | Geotechnical Investigation | Geo Quest Incorp |
Menu: Construction Updates | Overview | Phase 1 Info | Phase 2 Info | Phase 2A Info | Phase 3 Info